Want to decrease the loading time of your website? If your answer is a yes, then you need to start using RocketCDN along with Popular WPRocket WordPress Caching Plugin.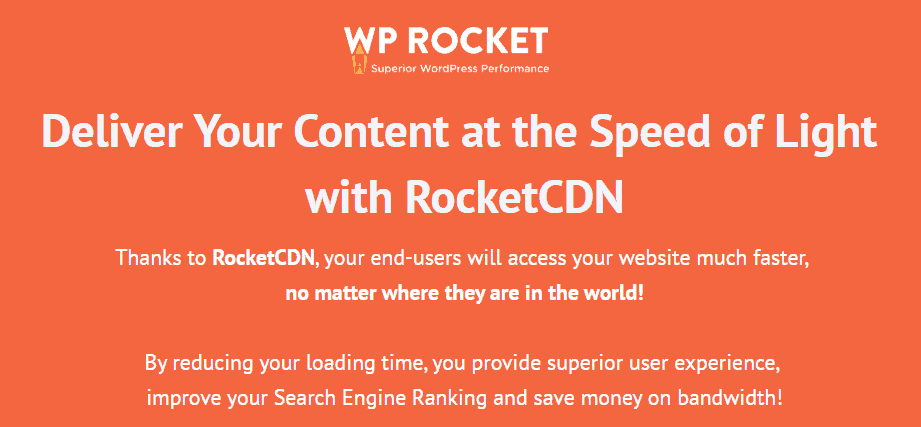 It is brought to you by WP Rocket and is a content delivery network for your wordpress blog. In case you have a website, but your audience is located far away from your server, you can reduce the loading time by using WP Rocket's Rocket-CDN.
Why do you need a Content Delivery Network?
Content Delivery Network or CDN collection of servers available globally, it helps by keeping a copy of your blog content worldwide on the CDN edge servers.
These edge server nodes are available worldwide, it helps you to experiences a faster time for response as well as for accessing content.
How does a CDN Work?
In short, a CDN may be defined as a network of different small servers which have been linked together to be able to deliver content keeping security, promptness and economic factors in mind.
The speed and connectivity in such cases are improved by placing these servers at the points of exchange between the different networks.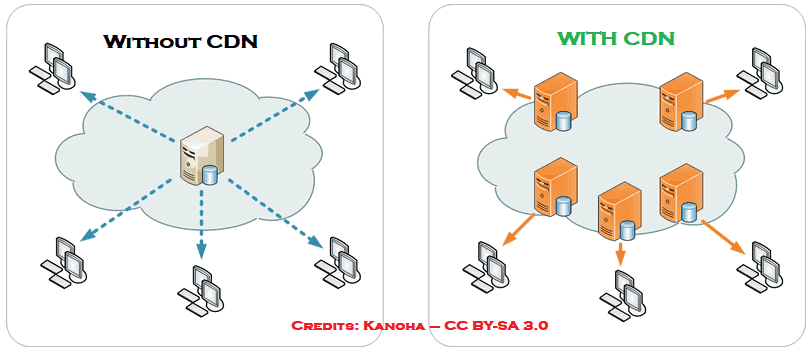 These are Exchange Points which act as prime locations where the several internet providers get connected for providing access to each other to the traffic that originates from their multiple networks.
Features of RocketCDN
There are a couple of features which makes RocketCDN by WP Rocket a must buy. These features are,
Best Automatic Configuration
The configuration settings are automatic and can be turned on automatically. You no need to contact the support of WP Rocket in order to create your very own unique CDN Name. Automatically all the files will be automatically served from your Rocket CDN's name server.
Easy Integration
It is very easy to subscribe to the Rocket CDN. All you need to do is to open the tab in WP Rocket. You will be able to see all the pricing and other details easily on the website.
Powered by StackPath
RocketCDN by WP Rocket is run using Stackpath's established and reliable network. The set up of RocketCDN is completely automatic and can be done with just one click.
You might need to pay more using Stackpath in case you have only one website. Similarly, in the case of Stackpath, you have to use manual settings.
That is not the case with RocketCDN. Powered by Stackpath, RocketCDN is completely automatic and cheaper than its competitors.
Rocket CDN plan and pricing
RocketCDN has only one standard plan in case you are planning to use it for only one website. The standard amount that you need to pay is around $7.99 per month per domain.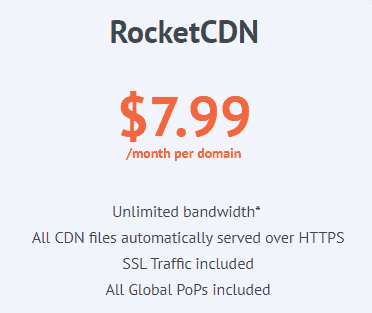 However, you need to keep your eye out for the promotional periods where the pricing might differ. If you do not like their services, you can ask for a refund within 24 hours.
You have to keep in mind that you cannot use one Rocket-CDN for all your websites. Each website requires different CDN.
Note: You can unsubscribe whenever you want if you are not satisfied with RocketCDN.
How to activate Rocket CDN?
It is a fairly simple three-step process to set up your RocketCDN. All you need to do is:
Open the CDN tab and go to your admin WP Rocket.
Start activating your subscription for Rocket CDN.
Automatically the CDN settings will be applied.
Conclusion
Hence, now that you know all about Rocket CDN, what are you waiting for? If you want your website to be extremely fast, you need to start using RocketCDN by WP Rocket today. Not only will the distances grow shorter, but your loading time will also get optimised as soon as you start using it!