AppSumo Deals for Lifetime access in June 2021 – In crucial terms, AppSumo is an Popular Lifetime deals site that mainly works for digitally delivered goods and services. It is a very popular site among big and small businesses owners, deals form this site will help you to grow your business.

The benefits of AppSumo for Brands – The industry that sells digital goods or services can work together with AppSumo to present their products or services at deep discounts to draw more clients and get them to try out their offerings and potentially become recurring customers.
On the other side, Online bloggers & Entrepreneurs can also look through the different Active AppSumo deals and offers available on the site to find reasonable, or sometimes even freebies, products or services that can assist them to grow their industry.
Why App Sumo is most Trusted?
1.6k+ Number of Promotions Ran till now
1k+ Number of Startups Launched
$15M Reinvested into Startups
$500M+ Savings For Our Customers
There are products like video editing services, project management systems, social media tools, WordPress Tools and marketing products.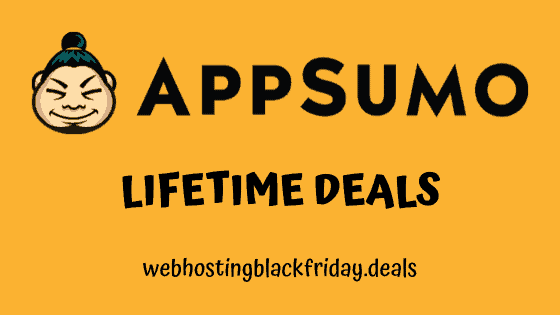 Users can Grab the Best AppSumo Lifetime Deals by checking below Also Bookmark this page for more upcoming appsumo deals at one place.
AppSumo Community Marketplace Deals from Sumo-lings🔥
Latest AppSumo Deals June 2021 [50+ Active]
Here are the newly added deals in June2021,
Frill – Customer feedback, Roadmap and Announcements tool
🔗 Up to 3 License Tier, starts at $39.
EmailBadge | Easily create beautiful email signatures
Create email signatures for you, your clients, your team members, and more
Showcase your best contact information and content to use your email signature as a marketing channel
Best for: Entrepreneurs, email marketers, and content creators who want to drive results from their email signatures
🔗 Up to 3 License Tier, starts at $9.
Premast | Professional PowerPoint Presentation Templates & Slides
Choose from among thousands of pro presentation designs with templates, graphics, icons, and more
Alternative to: Slidesgo and Templafy
Create brand kits and collections, complete with collaborator-accessible personal libraries from within PowerPoint
Best for: Presentation makers looking to simplify and organize design assets for branded PowerPoint and Google Slides creation
🔗 This deal is not stackable, at $49.
Hy.page: A bio link made to help creators monetize
🔗 Up to 5 License Tier, starts at $39.
WriterAccess | Hire Freelance Writers, Content Strategists, Translators, & More
🔗 Up to 3 License Tier, starts at $49.
AtomChat – Online Group Chat Platform for Websites
Embed group chat features on your site to encourage user communication and engagement
Empower users to collaborate over video calls, screen sharing sessions, and whiteboards
Best for: Social communities, marketplace websites, and platforms looking to add chat features that help foster collaboration
🔗 Up to 4 License Tier, starts at $49.
Brilliant Directories | Best Directory Software
🔗 Up to 5 License Tier, starts at $89.
Hippo Video: Video Customer Experience (CX) Platform
🔗 Up to 3 License Tier, starts at $59.
Sitejet – All-in-One Web Design Platform
Alternative to: Webflow, Wix, and WordPress
🔗 Up to 5 License Tier, starts at $59.
Reslash – The Virtual Estate Company
🔗 Up to 4 License Tier, starts at $69.
CookieYes – Cookie Consent Solution for GDPR and CCPA Compliance
🔗 Up to 4 License Tier, starts at $49.
InfluencerSoft | visual way to create sales funnels
🔗 Up to 3 License Tier, starts at $49.
ChayAll – online instant messaging
🔗 Up to 4 License Tier, starts at $49.
Crikle – Start making sales conversations
🔗 Up to 3 License Tier, starts at $59.
JivoChat|Live Chat Software for Websites
🔗 This deal is not stackable, at $59.
Botsify – A Fully Managed Chatbot Platform To Build AI-Chatbot
🔗 Stack up to 10 codes, starts at $59.
GetLead.page – messenger for your website
Connect directly with site visitors through their choice of video calls, live chat, voice calls, or contact forms
Alternative to: REVE Chat
Organize and access client conversations and notes in the lead generation management panel
Best for: Sales and customer service teams who want to improve the customer experience by providing help in the moment
🔗 Up to 5 License Tier, starts at $49.
HockeyStack — Increase Your Landing Page Conversions
🔗 Stack up to 4 codes, starts at $79.
Zonka Feedback – Customer Feedback with NPS Surveys
🔗 Up to 5 License Tier, starts at $69.
Candu – No Code Web Builder
🔗 Stack up to 10 codes, starts at $69.
Viloud – Create Your Online TV channel
🔗 Stack up to 10 codes, starts at $99.
Treasure.cloud – Cloud Storage With a Privacy-First Approach
Connect multiple cloud storage accounts like Google Drive and iCloud into a secure interface to store, access, and share files
Alternative to: Dropbox
Get end-to-end encryption for all of your files for a secure experience
Best for: Project managers, solopreneurs, and cloud account lovers who want a secure method to combine all cloud storage
🔗 Stack up to 3 codes, starts at $49.
SubHub Membership Website Builder
🔗 Stack up to 3 codes, starts at $99.
My Brand New Logo — Design your brand
Quickly create the perfect logo for your company, with unique logos based on professional design algorithms
Easily adjust every part of your logo using the advanced logo editor
🔗 Up to 3 License Tier, starts at $39.
Moovly Studio – Video animation tool
🔗 Up to 5 License Tier, starts at $49.
Filmstro | Adaptive Royalty Free Music Library & Software
🔗 Up to 2 License Tier, starts at $59.
🔗 Up to 3 License Tier, starts at $69.
DarwinMail – Fast, elegant, secure email
🔗 This deal is not stackable, at $29.
Upbeat – Music For YouTube Videos & Creators
Access a brand-new music platform offering incredible music and zero copyright claims for creators everywhere
Alternative to: Epidemic Sound
Download unlimited tracks from a highly-curated catalog of real artists and beat makers from around the world
Best for: Content creators, YouTubers, podcasters, and small businesses looking for music that levels up their content
🔗 This deal is not stackable, at $59.
Squirrly SEO – AI SEO Consultant for WordPress
🔗 Stack up to 3 codes, starts at $49.
Soundwise Essentials Plan
🔗 This deal is not stackable, at $59.
BannerBoo :: Online HTML5 Banner Maker
🔗 Up to 3 License Tier, starts at $49.
Juphy: Collaborative Customer Support Tool for Every Business
Best for: Agencies that want to streamline customer support by managing multiple brands and channels in one unified inbox
🔗 This deal is not stackable, at $59.
Kroma.ai – Automatic Inspiration for pitches proposals, and expert decks
Best for: Consultants, solopreneurs, and marketers who want high-quality materials for their crucial pitches
🔗 This deal is not stackable, at $59.
Flowlu – Business Management Software
Manage projects, track workloads, and prioritize tasks, plus access a CRM to handle sales funnels
Alternative to: Zoho, Wrike, and Bitrix24
Easily create invoices, automate billing, track revenue, and optimize expenses
Best for: Small- to medium-sized businesses in creative, consulting, and IT industries looking to centralize their processes
🔗 Stack up to 6 codes, starts at $49.
ZeroIn Email Checker – Find Leads. Find Emails
🔗 Stack up to 3 codes, starts at $49.
Beesbusy | collaborative project management tool and task manager
Quickly organize projects with customizable dashboards and time tracking
Use Gantt charts to display links, dependencies, and deadlines
Best for: Project managers and team leads looking for a user-friendly method to effectively coordinate projects across schedules
🔗 Stack up to 5 codes, starts at $49.
Bloo – Simple Online Project Management
🔗 Stack up to 5 codes, starts at $49.
Gigrove – Create your e-commerce gig store
Save time and make money by growing your services with effortless online selling
🔗 Stack up to 8 codes, starts at $49.
Hey Oliver ~ All-in-one Marketing Automation Software for a Lead Generating Website
Engage visitors and convert leads with customized, automated marketing campaigns
Track each visitor by logging their demographics, page views, referrals, clicks, events, and more
Boost sales with hyper-personalized and automated marketing campaigns in real-time
Engage visitors, build relationships, and offer first-class customer service with integrated live chat and support widgets
Best for: Marketers and agencies who want to increase engagement through customized campaigns
🔗 Stack unlimited codes, Starts at $49.
Boost – opt-in link creation tool
Grow your email list by collecting verified emails with social opt-in links
Create a seamless opt-in experience to boost conversion rates
Share opt-in links anywhere online and offline too, with QR codes
Easily collect email addresses using social APIs to remove friction
Best for: Lead-generation that's as easy as clicking a mouse
🔗 Stack upto 5 codes, Starts at $49.
Woorise – Run Contests, Giveaways & Competitions
Launch better contests and giveaways to improve lead generation
Woorise Uses
Grow your email list by running viral giveaways and competitions
Get more social media followers, increase engagement, website traffic, and sales
Create surveys, polls, quizzes, and engaging forms
Best if you're trying to grow audience and brand awareness.
🔗Stack up to 20 codes[Each code = 5,000 entries, max 20 codes = 100,000 entries], Starts at $49 Only.
AppSumo Freebies
AppSumo's Virtual Assistant Gig Goldmine
Yay Images Startups
WP 301 Redirects
Remote Control: Lessons from World-Class Experts & Entrepreneurs
Noah's Favorite (Stolen) Tips from TOP YouTubers
Teachable's The Build an Online Empire Starter Pack
Facebook & Google Ads Boot camp
And Much More…..
What is AppSumo? You Really Need to Know!
Since its arrival in 2011, AppSumo an Austin Texas-based company has been gaining notoriety as a means for businesses to connect with digital tools and online services to assist them to grow.
It can also help the online industry reach tons of new clients and increase sales rapidly. If you're concerned about learning more about AppSumo and potentially even taking benefit of these lifetime software deals on AppSumo for your own business, then checkout below video.
What is Lifetime AppSumo Deals?
Lifetime deals are the best offer which is offered by AppSumo. Most of AppSumo deals that will present you astonishing deals for a lifetime for monthly price. Buy now at cheap price and utilize it for a lifetime.
Lifetime AppSumo deals that will assist you to grab a number of the best tools for remarkable discounts. AppSumo has been one of the top places for online entrepreneurs to discover the top tools for an affordable price.
So, no matter who you are, you will find all the tools that can easily help to rise and earn more profits.
Features of Lifetime AppSumo deals
For businesses that are looking to buy digital goods or services, the advantages of AppSumo are pretty clear. You can get discounts of up to 95 percent on online digital products.
So if you're in search of any tool, for eg: Social Media tool and can't afford to pay for the regular plans, you can keep an eye on the appsumo website to take benefit of a deal that fits with that need.
Below we have mentioned few top features of AppSumo Lifetime Deals,
60-day money back guarantee (no matter the reason)
How many people are sure enough about their goods to provide a money-back guarantee? AppSumo is, for sure. Because AppSumo is the legit and trustworthy company who is providing top deals and discounts to its customers.
If you find something wrong you can ask for your money without any hassle as AppSumo provide a 60-day money-back appsumo refund guarantee, no questions asked.
Hottest tech company products
In order to provide best deals, AppSumo has to partner with popular digital goods sellers,that are willing to present their products and services at much-discounted rates.
AppSumo distributes information on every deal to its vast online spectators in order to facilitate a huge amount of sales very fast.
Save Thousands Of dollars with lifetime plans (No more Monthly payments)
At AppSumo you don't need to purchase monthly membership as AppSumo provides affordable lifetime plans. User can easily avail great offers to Save Thousands Of dollars with lifetime plans.
World-class customer support
AppSumo provides 24/7 customer support for their users. If you have an doubt related to products you can raise a question, support member from the respective band will clear your queries.
Real Customer Reviews
Before purchasing you can check real customer reviews at bottom of product page.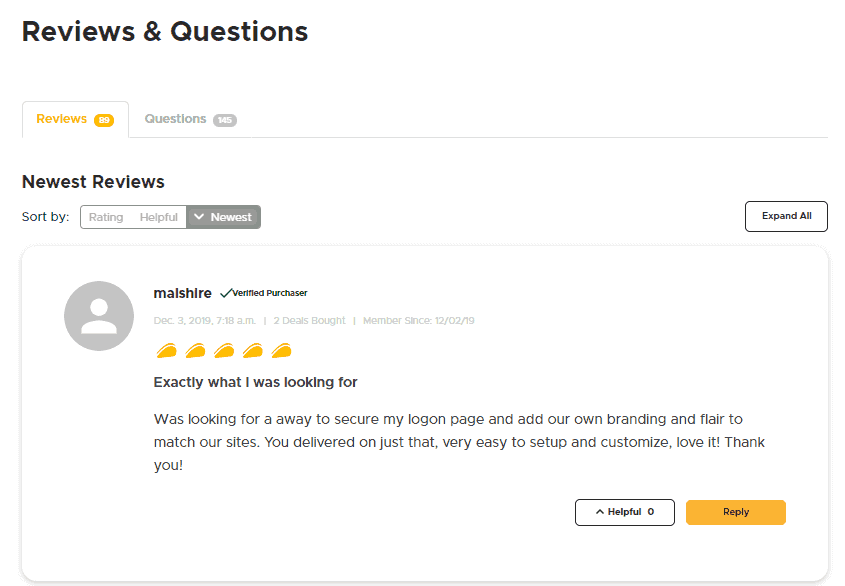 AppSumo Plus Membership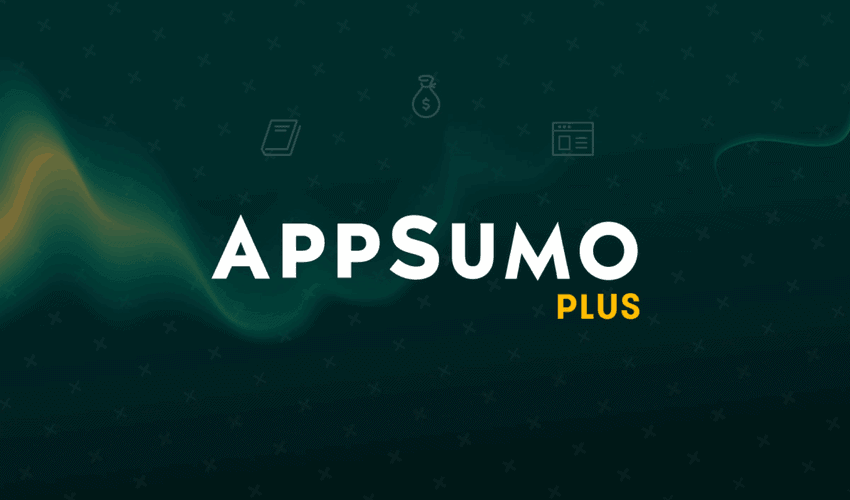 AppSumo Plus is a Premium membership of AppSumo deals. One can easily find elite Sumo-ling benefits with AppSumo plus for only $99!
The team from AppSumo is constantly finding ways to bring you the top deals and tacos you justify. While AppSumo has been bringing you astonishing deals, they know that they could do more.
As an AppSumo Plus member, you'll get exclusive invitations to particular events. In the past, this has integrated things like Early Access to choose tools before anybody else, Last Call where we bring back several of our top deals to buy, and First Look webinars to get a behind-the-scenes look at a product prior to it hits our store.
Key Features of Appsumo Plus Membership
10% off on AppSumo Purchases
Users with Plus membership will be provided with 10% off with the AppSumo tools they purchase! Discounts will be automatically applied to the cart. *a number of exclusions can apply.
Access to King Sumo Giveaway Pro
Users with Plus membership can enjoy access to KingSumo Giveaways Pro. Grow your email record for over 1 million subscribers with no having to waste funds on ads or write guest posts.
Exclusive Extended Access to Deals
Comprehensive access to choose deals! You will also be notified once there are novel Lifetime deals on AppSumo available in the store so you're constantly ahead of the curve.
Get AppSumo Plus Subscription Yearly payments of $99
10% off your AppSumo purchases
Access to KingSumo Giveaways Pro
Cancel anytime and you will not be charged for the following year
Please note:

This membership is not refundable after rewards have been used
AppSumo Plus FAQs
How Can I Grab AppSumo Plus Membership?
You can easily join AppSumo Plus using above button.
Will 10% Discount applied automatically or Appsumo Coupon Code Needed?
Once you have Active AppSumo Plus subscription, 10% AppSumo Plus Discount will be applied automatically in your cart during checkout.
Does AppSumo Plus have Refund Policy?
Yes, It is eligible for Refund. But if you used rewards, you will not get refund. Appsumo Plus Membership is billed annually, you can cancel any time and you will not be charged for the following year. Cancellations requested after you have purchased any deals using the membership discount will not result in partial refunds.
Pros of AppSumo Deals 👍
Huge Discounted on all products 60% to 97% off
Most of Deals are lifetime software membership
60 Day Easy One Click Fast Refunds [100% full money back, No Hidden Charges]
Weekly New Deals
Cons of AppSumo Lifetime Deals 👎
Popular Deals available for few days only,i.e., Limited Codes, sold out very quickly.
You're never paying full price for software again.
They are many sites like appsumo, but AS has build Trust. All of these top AppSumo deals are for a partial time. Once it's done, you have to wait for a while. So take the deal before it's too late.
Keep this page bookmarked and stay efficient with our blog, so that you can get the newest AppSumo deals. It's your time to show love & support if you found this post useful then kindly share it with your friends.