AppSumo Deals for Lifetime access in February 2020 – In crucial terms, AppSumo is an Popular Lifetime deals site that mainly works for digitally delivered goods and services. It is a very popular site among big and small businesses owners, deals form this site will help you to grow your business.

The benefits of AppSumo for Brands – The industry that sells digital goods or services can work together with AppSumo to present their products or services at deep discounts to draw more clients and get them to try out their offerings and potentially become recurring customers.
On the other side, Online bloggers & Entrepreneurs can also look through the different Active AppSumo deals and offers available on the site to find reasonable, or sometimes even freebies, products or services that can assist them to grow their industry.
Why App Sumo is most Trusted?
1.6k+ Number of Promotions Ran till now
1k+ Number of Startups Launched
$15M Reinvested into Startups
$500M+ Savings For Our Customers
There are products like video editing services, project management systems, social media tools, WordPress Tools and marketing products.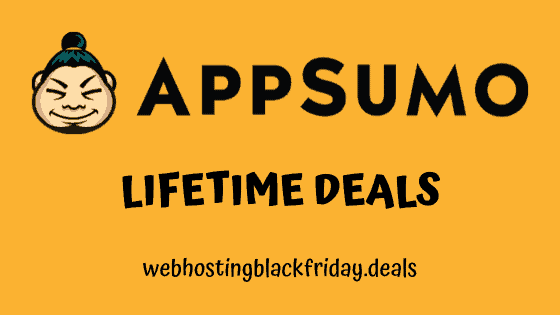 Users can Grab the Best AppSumo Lifetime Deals by checking below Also Bookmark this page for more upcoming appsumo deals at one place.
Latest AppSumo Deals February 2020 [50+ Active]
Here are the newly added deals in February 2020,
OnboardFlow – Make sense of your trials and convert more of them
A comprehensive tool to track SaaS trials and drive conversions
Automatically monitor your SaaS trials to easily see how clients are engaging with your product
Create segmented onboarding emails to maximize conversions
Track conversion rates and product usage over time
Best for: SaaS owners looking to get the most out of trial conversions by tracking key data in real-time
🔗 Stack upto 10 codes, Starts at $59.
BotStar – A Visual Chatbot Platform For Website & Messenger
A powerful and comprehensive chatbot solution for streamlined customer interactions
Easily tailor a chatbot to your business needs with an intuitive visual flow designer and 70+ templates
Incorporate rich features with coding, HTTP calls, and multi-platform integrations, including Facebook Messenger
Use an omnichannel inbox and get a complete toolset for human collaboration
Best for: Businesses that want to easily build white-label, rich-feature chatbots that can handle complex conversations
🔗 Stack upto 5 codes, Starts at $49.
Fatcat Apps –  Easy-To-Use WordPress Plugins Boost Your Traffic & Conversions
Boost your site with five essential WordPress plugins
Five plugins that increase lead generation and customer conversions.
Each plugin is easy to understand, set up, and run.
Collect email opt-ins, design pricing tables, build landing pages, create quizzes, and optimize your Facebook ads.
Best for: WP site owners looking to grow traffic and on-site conversions.
🔗 Stack upto 2 codes, Starts at $49.
GetSocial | SaaS-based Dark Social Media Analytics platform
Uncover your most shareable social content
🔗 Stack upto 3 codes, Starts at $49.
HR Partner – Cloud HR Software for Small Business
Manage employee data and put your HR admin work on auto-pilot
Keep all your employee records in one, accessible place, including performance reviews, time-off requests, salaries, and more
Manage your recruitment and on-boarding easily by updating positions and processing applicants from one convenient dashboard
Have your team request vacation time through the employee portal, while you manage approvals and accruals easily
Best for: Growing companies who need an effective way to manage employee data and HR processes
🔗 Stack upto 3 codes, Starts at $79.
Use an interactive deal wheel to increase email subscribers
🔗 Stack upto 6 codes, Starts at $29.
Evidence – Evidence Conversion Platform | Social Proof Notifications
Use real-time social proof to skyrocket your conversions
Display customized social proof notifications from purchases, registrations, and more
Create unlimited campaigns, each built with different strategies and goals in mind
Capture data from any webform or webhook without the need of a third-party platform
Best for: E-commerce and service-based businesses who want to build buyer confidence through real-time social proof campaigns
🔗 Stack unlimited codes, Starts at $49.
Hey Oliver ~ All-in-one Marketing Automation Software for a Lead Generating Website
Engage visitors and convert leads with customized, automated marketing campaigns
🔗 Stack unlimited codes, Starts at $49.
Multimedia5 ~ Simple & Smart Video Creation Solution
Create customized videos for social media in only a few clicks
Quickly turn blog posts, news articles, product pages, and plain text into high-quality videos optimized for social media
Access millions of stock photos, videos, and soundtracks in the media library
Use advanced AI to automate tedious tasks in the video editing process
Best for: Publishers, agencies, and small businesses who want to drag-and-drop their way to engaging social media videos
CRM.me – Intelligent Customer Engagement
Manage your sales funnel with automation and gamification
Create email campaigns and templates to streamline outreach to prospects
Keep your team competitive with leader-boards and gamification
Use automated workflows and project management tools to stay on task
Best for: Sales teams who want to optimize their funnels and encourage team participation through gamification
🔗 Stack unlimited codes, Starts at $59.
Quokka – Reach customers in the place of their attention
Automatically track unopened emails and retarget customers on other platforms
🔗 Stack upto 10 codes, Starts at $49.
Boost – opt-in link creation tool
Grow your email list by collecting verified emails with social opt-in links
Create a seamless opt-in experience to boost conversion rates
Share opt-in links anywhere online and offline too, with QR codes
Easily collect email addresses using social APIs to remove friction
Best for: Lead-generation that's as easy as clicking a mouse
🔗 Stack upto 5 codes, Starts at $49.
ProteusThemes | Best WooCommerce & WordPress Themes for Business
Build unlimited websites with niche-specific, yet powerful WordPress themes
Get 20+ WordPress themes with all the functionality you need to build unlimited websites
Use the advanced, lightweight page builder to get your sites up and running — fast
All themes are optimized for local SEO so you can reach the right audience
Best for: Freelancers and web design agencies that want plug-and-play WordPress themes for any client or occasion
🔗 Stack upto 2 codes, Starts at $49.
Eyeson ~ Video calls with no downloads, no lag, no hassle.
Get more done with a cloud-based video calling and presentation solution
Quickly and easily invite people to join video meetings with a single link and one click

Access the cloud-based video calls from any device or browser, with no downloads required and no lagging
Share, moderate, and record presentations with a versatile video solution
Best for: Businesses who have remote teams or clients and want to collaborate with a no-hassle video solution
🔗 Stack unlimited codes, Starts at $69.
SquidHub | Easy Team Collaborations
Collaborate effectively with an all-in-one project management tool
See all messages, files, and tasks related to each project in a single screen
Plug and play: don't waste time with installations, configurations, and integrations
Search for anything you need quickly, without even using your mouse
Best for: Project managers and teams who want a faster and better way to get stuff done
🔗 Stack unlimited codes, Starts at $49.
wpDataTables – est WordPress Table & Chart Plugin
Create responsive tables, graphs, and charts for WordPress
🔗 Stack upto 4 codes, Starts at $49.
Mailtag for Gmail: Free email tracker, scheduler & Automation
Know exactly where your emails go, from 'send' to sale
Get insights into exactly when, where, and how many times someone opened your email

Automate your follow-up emails and personalize templates to maximize replies and conversions
Schedule emails and set reminders to have them go out at the optimal time
Best for: Freelancers, agencies, and marketers who want to know exactly what happens after they hit 'send'
🔗 Stack unlimited codes, Starts at $59.
AidaForm | Innovative Online Form Creator
Create custom forms and surveys to gain valuable customer insights
🔗 Stack upto 3 codes, Starts at $49.
Hexometer – Website Performance Monitoring
Keep an eye on your website with 24/7 performance monitoring
Get 24/7 website monitoring and real-time reporting with 2,800+ data points
Integrate apps and plugins that make running your website a breeze
Automate a task list to optimize your visibility and performance
Best for: Businesses, e-commerce platforms, and blog owners who want a simple, no-coding way to monitor their site
🔗 Stack upto 5 codes, Starts at $49.
WishList Member – Membership Software, WordPress Membership Plugin & Membership Sites
Quickly and easily create a membership site in WordPress
Create a membership site with an unlimited number of levels, each with its own unique access options
Protect members-only online content and ensure proper access in a few simple clicks
Integrate your membership plans with payment providers, email providers, and more
Best for: Entrepreneurs, web developers, and agencies that want to create a membership site for premium content
🔗 Stack upto 3 codes, Starts at $49.
SocialBook Builder | Influencer Marketing | YouTube & Instagram Analytics & Advertising
Grow your YouTube channel with easy-to-use tools
Create enticing video thumbnails with a comprehensive, easy-to-use tool

Get helpful recommendations for relevant and popular video tags
Gain unparalleled insights into your channel, including competitor tracking
Best for: Businesses and individuals who want to grow their YouTube channel
🔗 Stack upto 4 codes, Starts at $49.
Vaizle – Social Media Analytics Tool for Competitive Analysis
Sleek social media analytics for you and your clients
Use actionable insights to improve your social media performance
Spy on your competitors and get competitive analytics on Facebook, Twitter, Instagram, and YouTube
Create and add comments to unlimited custom white-labeled reports
Best for: Social media managers and digital marketing agencies that want to boost their social engagement
🔗 Stack upto 10 codes, Starts at $69.
Heights Platform – Build and Sell Brilliant Online Courses
Create and sell online courses on one easy-to-use platform.
Create and sell your online courses and digital products from a single platform
Built-in payment processing, content management, and analytics, plus white-labeling to make the experience your own
Supercharge student engagement with points, badges, projects, and forums
Best for: Solopreneurs, coaches, and consultants who want to sell their expertise through courses
🔗 Stack unlimited codes, Starts at $79.
BrandMentions – Upgrade the way you monitor your brand & competitors
Be the first to know what's being said about your brand, product, and competitors
Find out who is saying what about you online with real-time email alerts
Track sentiment analysis and understand the tone of conversations you are mentioned in
Get in-depth insights on any brand, competitor, or topic
Best for: Business owners, social media managers, and agencies who want to stay on top of their online image
🔗 Stack up to 2 codes, Starts at $49.
Adzooma | Gain Free Access To Mission Control
A better way to manage online ad reporting
Access 24/7 intelligent data monitoring and analysis of your accounts
Create custom white-label reports that are ready to send in minutes
Generate a range of actionable account performance reports with the click of a button
Best for: PPC managers and marketers who want to save time and effort creating reports for online ad campaigns
FREE Lifetime access to Adzooma's Mission Control Pro Reporting Suite.
AdLaunch – Easy to Use Online Video Maker
Create, edit, and ship quality videos in minutes.
🔗 Stack up to 6 codes, Starts at $39.
Gumlet – Real-time Image Optimisation and Global CDN
Boost page speed and improve SEO ranking with automatically optimized images
Responsive Re-sizing of Images
Auto Compression and WebP
SEO Advantage – images load blazing fast
Developer Productivity
🔗 Stack up to 5 codes, Starts at $49.
AppDrag – Cloud development platform
A website builder with all the bells and whistles
Easily design a website with professional templates and drag-and-drop customization
Use built-in blogging, e-commerce, and email marketing tools to grow your business
Get full access to the source code for advanced web development
Best for: Freelancers and agencies that want to create a super flexible website without the hassle
🔗 Stack up to 10 codes, Starts at $69.
ProVideoFactory – Stock Footage Video, Royalty-Free, 4K, 8K, Clips
A library full of professional, royalty-free stock videos
Access over 150K professional videos, including time-lapse, slow-motion, and aerial shots
Easily find super high-quality clips in HD
Quickly download royalty-free stock footage for immediate use
Best for: Agencies, content producers, and freelancers who want high-quality stock footage without the runaround
🔗 Stack unlimited codes, Starts at $39.
adam.ai – Meeting Management Software
A powerful platform to fully manage meeting content
Keep track of project performance and progress with insightful timelines
Quickly create and schedule meetings, including integrated video conferencing
Instantly take notes, assign actions, and make decisions with team members
Best for: Project managers and teams that want more effective meetings for smoother collaboration
🔗 Stack up to 2 codes, Available at $49 & $78.
Second Line Themes | Podcast WordPress Themes and Plugins
Build podcast websites with fully customizable WordPress themes
🔗 Stack up to 2 codes, Available at $49 & $78.
Swarmify's SmartVideo – Unlimited Video CDN & Hosting
Super-fast, unbranded video hosting for your website
Get your content front and center with unbranded video hosting for your website
Improve user experience with blazing-fast playback
Access unlimited video bandwidth, encoding, and storage
Best for: Agencies, freelancers, and content creators that want lightning-fast videos without unrelated ads
🔗 Stack up to 5 codes, Starts at $69.
StackBy – Spreadsheets, Databases and APIs in single work platform
Everything you need to plan, organize, and automate your work
StackBy Uses
Combine the best of spreadsheets, databases, and business APIs in a single platform
Customize information with 25+ unique column types and view it in multiple layouts — including Grid, Kanban, Calendar, and Forms
Sync data automatically by linking columns to third-party apps and keep projects refreshed and up-to-date at all times
Best for: Marketers, agencies, and small businesses who needs a better way to plan, organize, and manage their team's work
🔗 Stack up to 5 codes, Starts at $59 Only.
Social Snap PRO – Ultimate WordPress Social Plugin
A stylish social media plugin for easy content sharing
Features of SocialSnap Plugin
Choose from over 30 social share buttons to increase social media engagement
Customize the shape, color, and animations of buttons to match your style
Auto-post your latest content and control how your shared posts look with meta tags
Best for who want to leverage social media to boost brand awareness
🔗 Stack up to 5 codes, Starts at $39 Only.
WP Content Pilot Pro – WordPress Content on Autopilot
Content curation and automatic blog posting for 20+ sources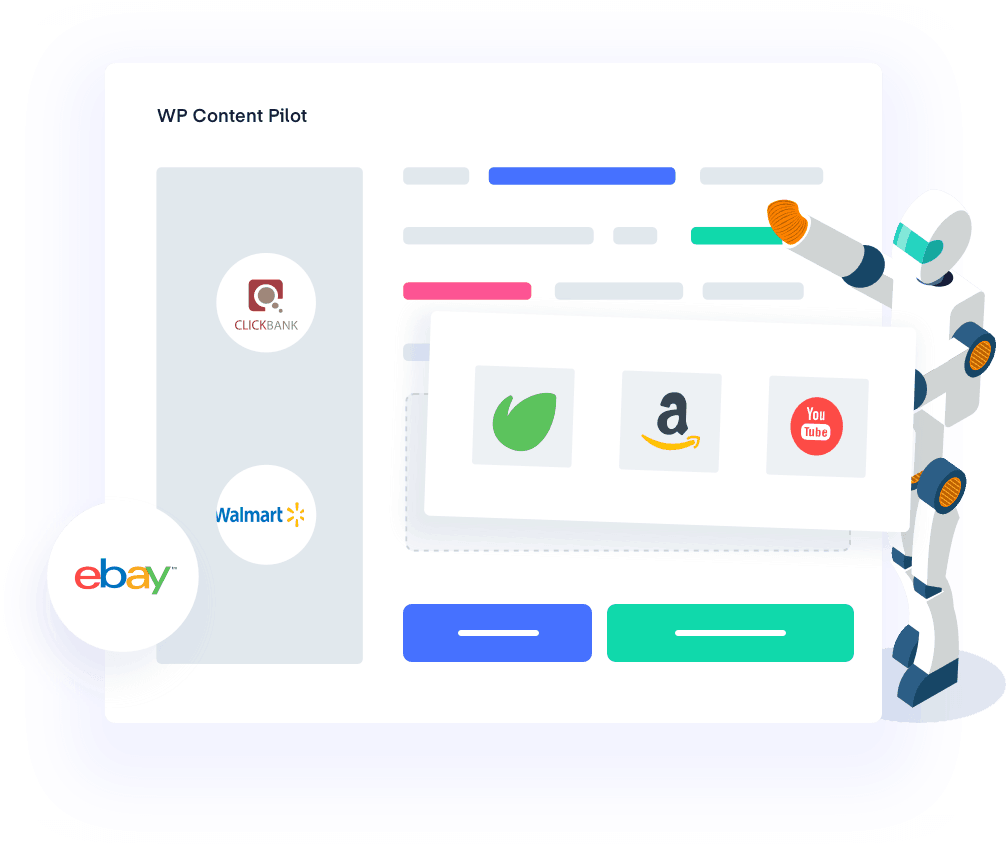 Features of WP Content Pilot Pro
Automatically create and publish relevant blog posts at fixed intervals in just a few simple steps
Customize posts for your audience with features like required words, banned words, and translations
Maximize your affiliate commission earnings by automatically inserting your affiliate link into content
Best for who want to use automation to save time and make money
🔗 Stack up to 4 codes, Starts at $39 Only.
Simple Social Buttons – Blazing Fast Social Sharing Experience
Customizable social media buttons for your WordPress site
Simple Social Buttons Uses
🔗 Stack up to 2 codes, Starts at $39 Only.
Woorise – Run Contests, Giveaways & Competitions
Launch better contests and giveaways to improve lead generation
Woorise Uses
Grow your email list by running viral giveaways and competitions
Get more social media followers, increase engagement, website traffic, and sales
Create surveys, polls, quizzes, and engaging forms
Best if you're trying to grow audience and brand awareness.
🔗Stack up to 20 codes[Each code = 5,000 entries, max 20 codes = 100,000 entries], Starts at $49 Only.
(Re:)plain – Best Facebook Messenger and Telegram live chat service
Connect with your customers on Facebook Messenger and Telegram.
Features of (Re:)plain
JumpStory – Stock Photos
A faster and smarter way to find the right visuals for your content.
Highlights of JumpStory
🔗This deal is not stackable, One time purchase of $99 Get access to 15+ million photos, illustrations, videos and vectors.
ContactinBio – Micro-landing Page Builder For Social Profiles
Turn your Instagram bio into a micro-landing page that drives traffic.
ContactinBio Highlights
🔗Stack unlimited codes, Starts at $49 Only.
Gigrove – web store and payments platform
Gigrove is a one-stop-shop for your online business.
Gigrove Features
Create a ready-to-shop online store on a custom domain in minutes
Sell digital or physical products, or let clients book services by the week/day/hour
Manage marketing, billing, customer support, and your team right in the dashboard
Best for: Entrepreneurs, freelancers, and businesses looking to grow their online business with customizable e-commerce tools
🔗Stack up to 8 codes, Starts at $49 Only.
Other Active AppSumo Deals February 2020
Marketing Tools
WordPress Tools Lifetime Deals
Lead Gen
Design
Productivity
Video
AppSumo Freebies
Announcefly | Roadmap, Feedback & Idea Tracking Software For SaaS
Dr Growth: Hack Online Marketing, Unleash Your Growth, Become an Unstoppable Force.
Adzooma – A better way to manage online ad reporting
Process Automation Master Content Bundle
TeachableU | Exclusive Offer from AppSumo – Learn how to create, launch, and scale online courses
Data-Driven Facebook Ad Checklist
Amazing Marvin productivity tool
David Hauser's Unstoppable: 4 Steps to Transform Your Life
Photoshop Elements 2019 Course
Giving Docs Online Estate Planning Platform
AppSumo multi-million dollar marketing Play Book
TrackMySubs Best Way To Keep Track Your Subscriptions
Click Minded SEO Checklist for your Site
What is AppSumo? You Really Need to Know!
Since its arrival in 2011, AppSumo an Austin Texas-based company has been gaining notoriety as a means for businesses to connect with digital tools and online services to assist them to grow.
It can also help the online industry reach tons of new clients and increase sales rapidly. If you're concerned about learning more about AppSumo and potentially even taking benefit of these lifetime software deals on AppSumo for your own business, then checkout below video.
What is Lifetime AppSumo Deals?
Lifetime deals are the best offer which is offered by AppSumo. Most of AppSumo deals that will present you astonishing deals for a lifetime for monthly price. Buy now at cheap price and utilize it for a lifetime.
Lifetime AppSumo deals that will assist you to grab a number of the best tools for remarkable discounts. AppSumo has been one of the top places for online entrepreneurs to discover the top tools for an affordable price.
So, no matter who you are, you will find all the tools that can easily help to rise and earn more profits.
Features of Lifetime AppSumo deals
For businesses that are looking to buy digital goods or services, the advantages of AppSumo are pretty clear. You can get discounts of up to 95 percent on online digital products.
So if you're in search of any tool, for eg: Social Media tool and can't afford to pay for the regular plans, you can keep an eye on the appsumo website to take benefit of a deal that fits with that need.
Below we have mentioned few top features of AppSumo Lifetime Deals,
60-day money back guarantee (no matter the reason)
How many people are sure enough about their goods to provide a money-back guarantee? AppSumo is, for sure. Because AppSumo is the legit and trustworthy company who is providing top deals and discounts to its customers.
If you find something wrong you can ask for your money without any hassle as AppSumo provide a 60-day money-back appsumo refund guarantee, no questions asked.
Hottest tech company products
In order to provide best deals, AppSumo has to partner with popular digital goods sellers,that are willing to present their products and services at much-discounted rates.
AppSumo distributes information on every deal to its vast online spectators in order to facilitate a huge amount of sales very fast.
Save Thousands Of dollars with lifetime plans (No more Monthly payments)
At AppSumo you don't need to purchase monthly membership as AppSumo provides affordable lifetime plans. User can easily avail great offers to Save Thousands Of dollars with lifetime plans.
World-class customer support
AppSumo provides 24/7 customer support for their users. If you have an doubt related to products you can raise a question, support member from the respective band will clear your queries.
Real Customer Reviews
Before purchasing you can check real customer reviews at bottom of product page.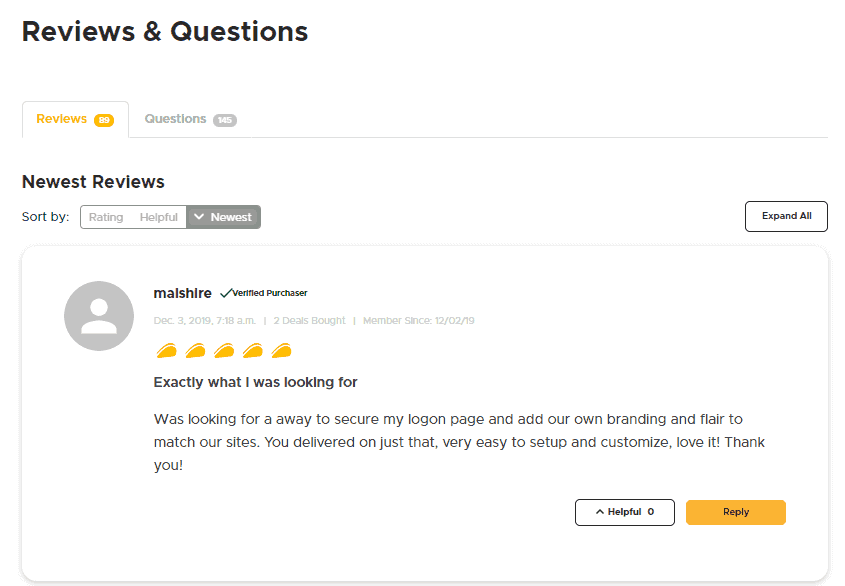 AppSumo Plus Membership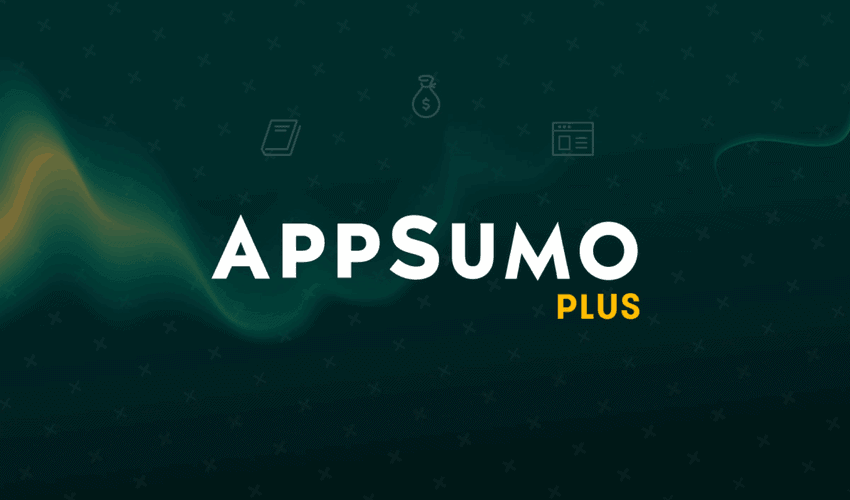 AppSumo Plus is a Premium membership of AppSumo deals. One can easily find elite Sumo-ling benefits with AppSumo plus for only $99!
The team from AppSumo is constantly finding ways to bring you the top deals and tacos you justify. While AppSumo has been bringing you astonishing deals, they know that they could do more.
As an AppSumo Plus member, you'll get exclusive invitations to particular events. In the past, this has integrated things like Early Access to choose tools before anybody else, Last Call where we bring back several of our top deals to buy, and First Look webinars to get a behind-the-scenes look at a product prior to it hits our store.
Key Features of Appsumo Plus Membership
10% off on AppSumo Purchases
Users with Plus membership will be provided with 10% off with the AppSumo tools they purchase! Discounts will be automatically applied to the cart. *a number of exclusions can apply.
Access to King Sumo Giveaway Pro
Users with Plus membership can enjoy access to KingSumo Giveaways Pro. Grow your email record for over 1 million subscribers with no having to waste funds on ads or write guest posts.
Exclusive Extended Access to Deals
Comprehensive access to choose deals! You will also be notified once there are novel Lifetime deals on AppSumo available in the store so you're constantly ahead of the curve.
Get AppSumo Plus Subscription Yearly payments of $99
10% off your AppSumo purchases
Access to KingSumo Giveaways Pro
Cancel anytime and you will not be charged for the following year
Please note:

This membership is not refundable after rewards have been used
AppSumo Plus FAQs
How Can I Grab AppSumo Plus Membership?
You can easily join AppSumo Plus using above button.
Will 10% Discount applied automatically or Appsumo Coupon Code Needed?
Once you have Active AppSumo Plus subscription, 10% AppSumo Plus Discount will be applied automatically in your cart during checkout.
Does AppSumo Plus have Refund Policy?
Yes, It is eligible for Refund. But if you used rewards, you will not get refund. Appsumo Plus Membership is billed annually, you can cancel any time and you will not be charged for the following year. Cancellations requested after you have purchased any deals using the membership discount will not result in partial refunds.
Pros of AppSumo Deals 👍
Huge Discounted on all products 60% to 97% off
Most of Deals are lifetime software membership
60 Day Easy One Click Fast Refunds [100% full money back, No Hidden Charges]
Weekly New Deals
Cons of AppSumo Lifetime Deals 👎
Popular Deals available for few days only,i.e., Limited Codes, sold out very quickly.
You're never paying full price for software again.
They are many sites like appsumo, but AS has build Trust. All of these top AppSumo deals are for a partial time. Once it's done, you have to wait for a while. So take the deal before it's too late.
Keep this page bookmarked and stay efficient with our blog, so that you can get the newest AppSumo deals. It's your time to show love & support if you found this post useful then kindly share it with your friends.