Landing pages serve a plethora of context. They help in generating leads for your online business, increasing the rate of conversion and captivating your customers.
Thus, it is very essential for every website owner to build high converting landing pages. In the past, the job of building landing pages was not at all easy since it requires a lot of coding.
You do not have to worry about that any longer now since the Leadpages has brought a code free and trouble less way of building landing pages for you.
Leadpages Website & Landing Page Software Small Businesses
As stated before, Leadpages is web-based application software that helps you to build high converting landing pages without any hassle. The best thing about this software is that it can help you to build both landing pages as well as captivating pop-ups with the help of this software.
The Leadpages software helps you to design the landing pages with simple and easy to use drag and drop editor. Building landing pages for your own website is deemed impossible if you are not well versed in the art of coding.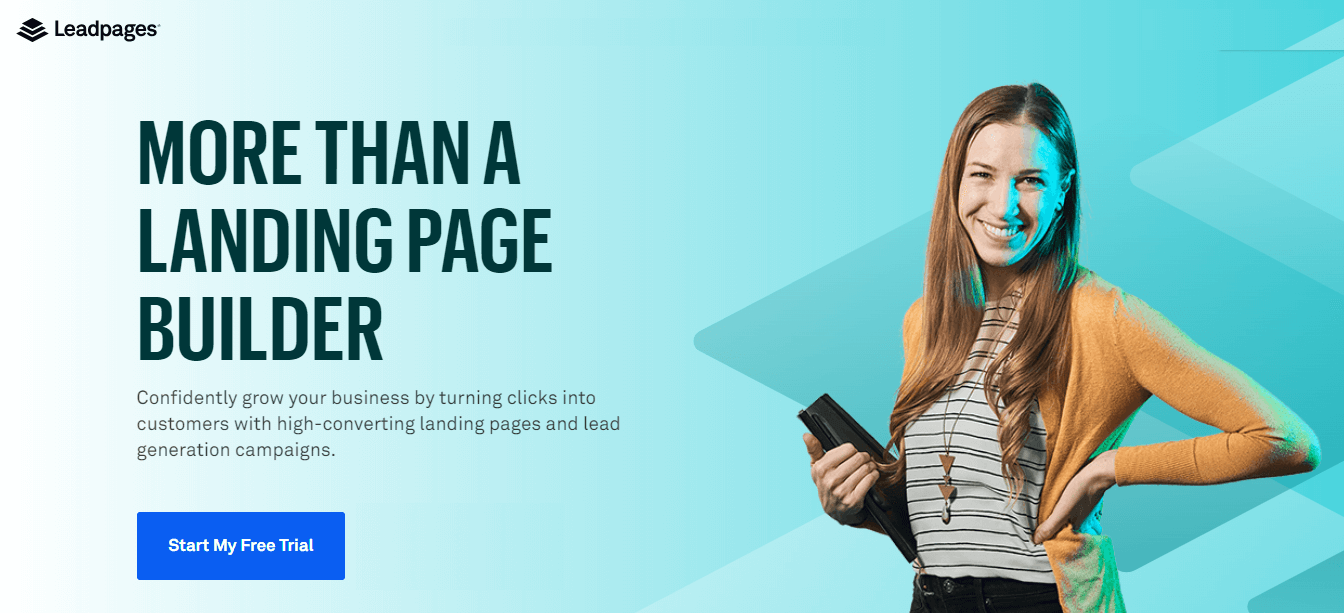 And this simple software eliminates the need easily and helps you to create the best landing pages easily with the help of the pre-designed templates available.
Leadpages Free 14-day trial
Interested in knowing more about Leadpages? Well, then go through our entire Leadpages review to have a proper understanding of this software.
Features of Leadpages
Leadpages provides you with a plethora of the most interesting features. However, it is almost impossible to add them all in our list of features within the short scope of our Leadpages Review.
Unlimited Pages, Domains and Traffic
Facebook Ad Builder & Automatic Pixel Placement
100% Mobile-Responsive Pages
WordPress Integration
Drag-and-drop customization
SEO Capability
Works with 40+ Marketing Tools (and integrates with 1000+ other apps via Zapier)
Conversion Analytics
Digital File Hosting & Email Delivery
Online Sales & Payments
A/B Split Testing
Pop-Up Forms (Leadboxes®)
1-Click Signup Links (Leadlinks®)
SMS Campaigns (Leaddigits®)
Sub-Accounts
Hence, we have decided to discuss about the mention-worthy features of Leadpages to help you out in multiple ways.
Drag and Drop Editor
This is undoubtedly one of the best features that the Leadpages offer. The drag and drop editor allows you to add all the important things to your landing page or pop up form easily without hassle.
The drag and drop builder also offers you the chance to build a proper page layout for your landing page using the rows and columns. Plus, there are several page styles from which you can choose the best one for yourself.
Moreover, the drag and drop editor also allows you to use custom widgets to provide an appealing as well as definitive look to your landing pages.
Plethora of pre-built templates
Having templates always spares you the trouble of design your own landing page. If you have a countless number of templates, then you will be able to choose the perfect design option for yourself and give your landing page the perfect outlook.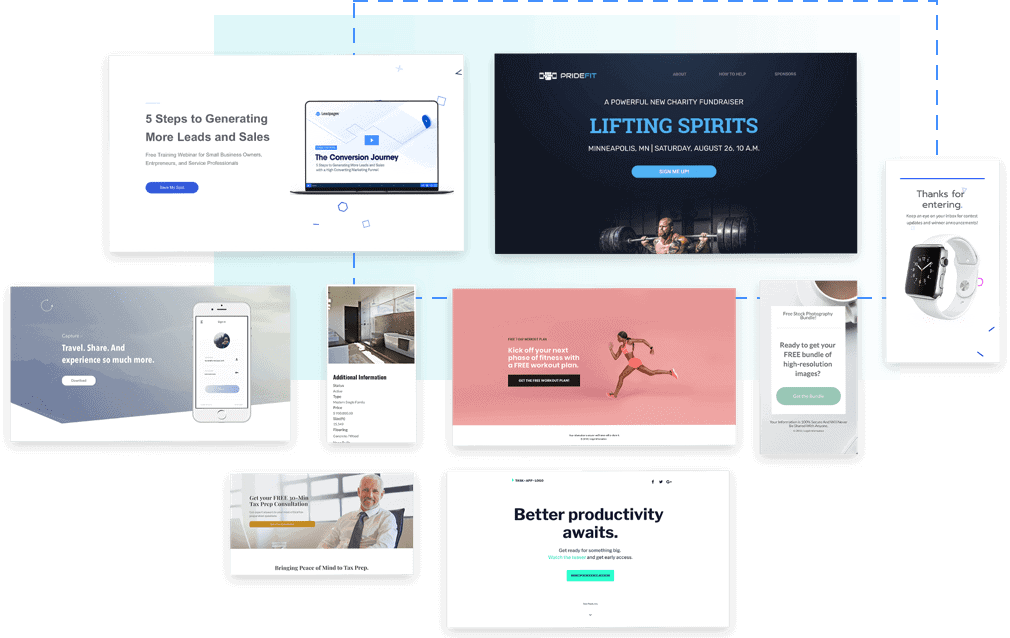 Well, the Leadpages software helps you in this aspect efficiently. It provides you with more than 130 free templates along with a myriad of paid templates to choose from.
Thus, you will always be able to make the best choice for yourself thereby providing the best outlook to your landing pages or pop-ups.
A/B Split Testing
It is very important to know which landing page or pop up designs are most appealing to your customers. Knowing this simple fact will help you to understand the views of your customers and online audiences easily.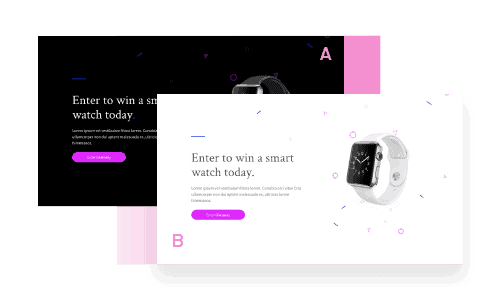 So, you will be easily able to fix the best design for your landing page or pop up. In other words, the A/B split testing feature will help you to maximize the rate of conversions without any hassle.
SEO friendly pages
SEO is undoubtedly one of the most important things for every website owner. Also, you will be able to ensure maximum SEO optimization for your landing pages if you are using the Leadpages software.
The templates that Leadpages offers are all optimised for the SEO. Thus, you will never have to worry about anything while using this software.
Easy marketing integrations
One of the major purposes that Leadpages serve is to help you to reach your marketing goals. Whether you want to increase your sales or want to grow your email marketing list, you will be able to do anything you want with the help of this software.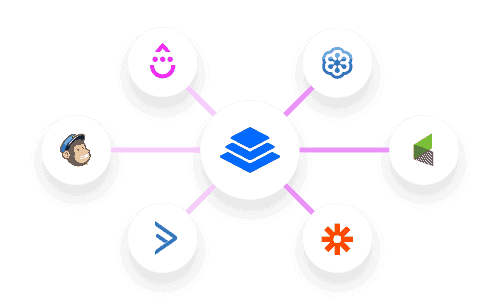 The Leadpages software allows you to integrate email marketing service, webinar tool, CRM, payment gateway, and several other services. Hence, you will be able to extract the most out of the Leadpages software without any hassle.
In-depth Analysis
An analysis is one of the most important things for any landing page. It helps you to understand how your landing pages are performing and how much conversion rate they are generating in proper detail.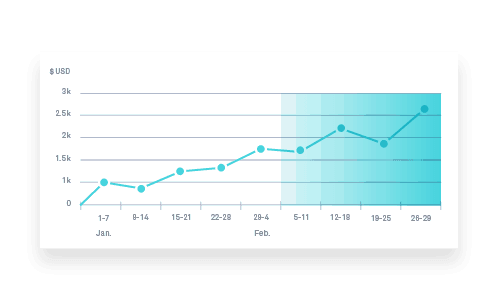 However, it is not easy to analyse your landing page with the ordinary tools. And there is nothing to worry about since the Leadpages software offers you detailed analytics thereby helping you to understand the performance of your website thoroughly.
The software comes with an analytics dashboard which shows you all the important bits of data easily without any hassle. Plus, you will also be able to use this software with other analytics applications like Google Analytics, Facebook Pixel and several others easily without any trouble.
Dedicated Support
It is only natural to face any problem while building pages for your website. Thus, it is very important to have some kind of support to help you deal with the problems that you encounter while building the landing pages.
Leadpages have a team of most dedicated experts. They always strive hard to help you out with any problem you face.
Furthermore, you will be able to get immediate solution to all your problems through chat, email or call at any step without any hassle from the Leadpages support team.
Lead Pages Plans& Pricings
LeadPages Save More with Annual Billing + Free Custom Domain
Here is all you need to know in this Leadpages Review. Leadpages is one of the best landing pages building software available in the market. It helps you to build high converting landing pages without any hassle.
You do not need to have any knowledge of coding. The software is easy to use and it is very user-friendly. So, go through our review once again and start using the Leadpages software to build the most appealing landing pages.