In this post checkout A Simple DIY Guide for Installing WordPress on Hostgator cPanel – Now I assume that you have already brought Hostgator Hosting, If yes, continue Reading How to Install WordPress on Hostgator Hosting cPanel.
Or Else If you didn't own a Hostgator Hosting Check Here For Hostgator Discount Promo Coupons Up to 50% off. Grab it soon and continue reading…
In this tutorial, i will teach What to do Next step after buying A New Hostgator Hosting Package. The next thing is too Host your blog on Wordpress platform. Following this simple DIY guide you can host your Blog on wordpress platform with 5-8 minutes.
Steps to Install WordPress Blog on Hostgator Hosting
Before proceeding to install WordPress Blog on Hostgator Hosting, Make sure that Your Domain Name Servers Points to Hostgator or else you cant setup wordpress easily on Hostgator  cPanel.
Below check the simple steps for installation guide of wordpress blog using Hostgator Hosting with screenshots & and it would make your steps more easier.
In Hostgator they provide Quick Install Software for Quick Install of wordpress blogs, Using quick install software you can install unlimited domains blog on Hostgator cPanel.
[HOW-TO]Guide for Installing WP Blog Using Hostgator cPanel :-
Step 1: Login into Hostgator cPanel using your credentials and Scroll down to Softwares/Services Section and Click on QuickInstall Icon, as shown below image.

Step 2: On Left side Under Popular Installs section Click on WordPress & On Next Page Scroll and Click on Install Wordpress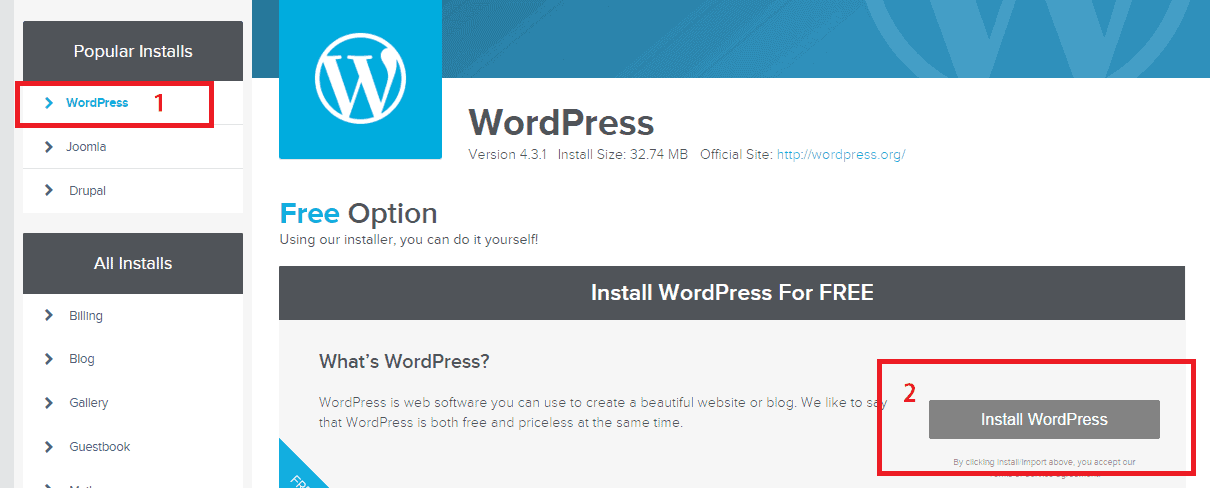 Step 3: At Next Window Select the Domain that you need to install wordpress and fillout your details and Click On INSTALL WORDPRESS.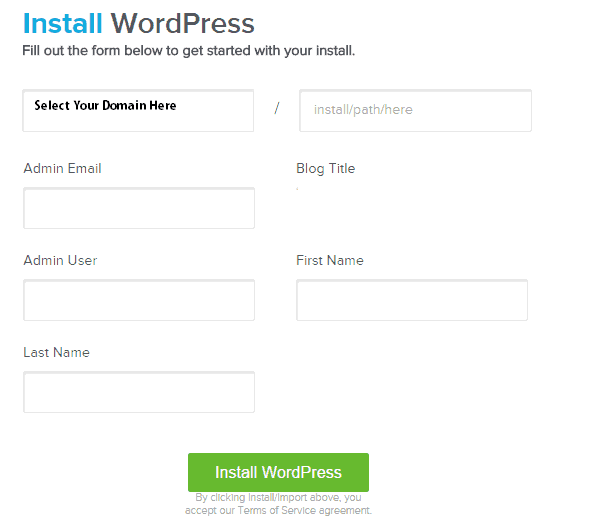 Step 4: Within few seconds at the top of the page you will get the installation progress details  and click on View Credentials to get the details like Username & Password to Login into Your Wordpress Blog.

If you have any Doubts on Installing WordPress blog using Hostgator cPanel, drop your comments below we will help you.
Video Tutorial on How To Install Wordpress on Hostgator cPanel:
Hope this Video will make your installation more easier to understand, Watch it
Now after installing WordPress on Hostgator Hosting cPanel, Next step is to login to Your Wordpress Blog Dashboard.
For More Hostgator Promo Codes Check our Hostgator Coupon Codes. Check Hostgator Black Friday Deal 2020 Sale Up to 80% Off.
How to login to Your Wordpress Blog
Before logging into your blog, make sure that your domain name servers were pointing to Hostgator.
Follow these steps below to login to WordPress's dashboard:
Step 1: Now visit http://YOURDOMAIN.com/wp-admin (Replace YOURDOMAIN with your real domain name).
Step 2: If you installed wordpress on sub-directory the login to http://YOURDOMAIN.com/blog/wp-admin.
Step 3: Now you will see login page, there you enter your Username and Password to login.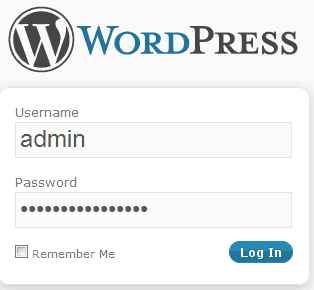 Step 4: Now you Successfully logged into Your wordpress Dashboard.
If you have queries related to Installing Wordpress and login into your wordpress using Hostgator Hosting, Feel free to Comment Below, we will Help You. Share with your Friends.
Check Latest Active Hostgator Discount Promo Coupon & Sale Up to 50% off..