KWFinder Sale : Every blogger wants to get their site rank higher on Google. And it will happen only by choosing best keywords. The kwfinder is the best tool in keyword search category.
I've been using kwfinder premium version to find keywords, and I thought of reviewing this tool. Now, let me move into the discussion of kwfinder review.
Here, we are going to discuss kwfinder tool and how to use it for finding keywords.
What is kwfinder?
The kwfinder is a keyword research tool which helps to find the exact keywords to improve your sites Google ranking.
The Mangools company developed this kwfinder, and this tool is available on online for the usage. By using this kwfinder, you can retrieve long-trail keywords with low SEO competition and many untapped keywords in your niche.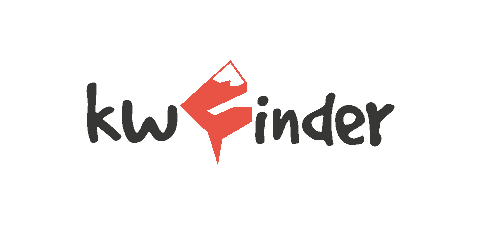 The Google keyword planner gives only the search volume range, so it makes difficult to find the correct aggregate of searches for a keyword.
But kwfinder provides the solution for this because by using kwfinder you can get the exact search volume of your keyword.
So, you can easily find the keywords without any difficulties. Kwfinder tool provides many advantages other than this search volume result.
This is the reason why kwfinder is best in this category of keyword research. Now, we are going to see how to use kwfinder.
How to use kwfinder?
Before going to start how to use kwfinder tool, there are some terms and categories you need to know. They are.
Trend
It shows the trend of the keyword search of 12 months. The result will be shown in a graph. The graph gives the total number of searches for the last 12months.
Search
In this, you can see the average search volume result of the keyword in the previous 12 months. And the main thing is here you can get the exact search volume of the keyword.
CPC
The CPC is coming from Google Adwords data, and in this, you can see the average cost of the keyword per click.
PPC
The PPC ranges from 0-100 where 0 is minimum, and 100 is maximum. The PPC means the level of competition in advertising.
Est.visits
In this, you can see the estimated visits of the SERP for every month.
These are the metrics of kwfinder. Now, let's see how to use kwfinder
Here, we are going to see how does kwfinder work. So, follow the article automatically to know the working procedure of kwfinder. After entering into the dashboard of kwfinder, you can see the search box.
Then, enter your keyword and select a language if you want and you can choose a particular country based keyword results. So, use this option if you need.
Additionally, it has the option to import your own keywords if you have any ready list from a CSV file.
After filling all the boxes click "Find Keywords." to get results. Then, you will get a collection of keywords on the screen.
You will get keywords with search volume, CPC and difficulty displayed only if you upgraded to the premium version of kwfinder.
These results will be displayed on left side of the dashboard, and on the right side, you can see SERP results with some valuable metrics.
Create Keyword list
Kwfinder gives the option to create your own lists of the keyword you can save and assemble your own set of keywords.
So, if you want to create a new list then just keep the generated keyword list ready and click "add to list." button to add your list.
Now, choose the name for your uploaded list and save it for future use. And you can organize your list by uploading more keywords or delete the previously added keywords at any time.
These are the procedure to add your own set of keywords in kwfinder.
KWFinder SEO Tools
Under this, we are going to discuss about kwfinder pricing and plans. Mangools, the creator's pf kwfinder provides two plans for their customers- the Basic plan will be $12.42/month billed annually, or it offers $29 billed monthly.
And for premium, it provides $29.92/month billed annually or you can choose $49 billed monthly and you can save 40% if you choose the annual subscription.
The basic plan of kwfinder provides 100 keyword and 100 SERP lookups for per day, with 200 related keywords per search.
But, if you choose premium the number of lookups increases to 500 and related keywords per search will be increased to 700. This will be applied to both kwfinder and SERP checker.
Kwfinder support
Kwfinder gives awesome support for the users; they have a live chat on their website which is very useful for the customers to clarify their doubts.
Their support through email is also good you will get a response within 24 hours which is very great when compared to other tools.
Pros & Cons
Now, we are going to see the advantages and disadvantages of kwfinder. Let's see.
Pros
Pros:
It has an excellent user interface.
It gives meticulous search volumes.
Best keyword difficulty score.
Web-based application with no compatibility or speed issues.
When compared to other tools in this category kwfinder provides lower prices.
Cons
Cons:
High Cost
Though it is a keyword research tool, you need a competitor tool for analysis.
Kwfinder is not suitable for the person who researches for a long time.
These are the pros and cons of kwfinder.
KWFinder Advantages
Now, we are going to see the key advantages of kwfinder tool which helps to increase the rank of your keyword fast on Google search.
Easy user interface.
free and premium packs to use all the features.
Find SEO difficulty to rank a keyword.
You have a facility to select language and location for researchers/.
It can provide long tail keywords with low competition.
These are the key advantages of kwfinder.
KWFinder Sale
Under this, we are going to see some kwfinder discounts given by Mangools.
Lifetime early subscribes discount:
It is a kwfinder lifetime offer which offers 10% discount who subscribe to one of their plans within 1 hour of registration. So, you don't want to search for kwfinder promo code anymore.
discount on annual plans:
Kwfinder gives you a 40% discount if you subscribe to one of the annual plans of Mangools. After you did the subscription to the yearly plan, this discounted price is guaranteed till you cancel the subscription.
Best SEO Black Friday and Cyber Monday Deals For Bloggers
Kwfinder is an excellent tool for keyword research, and this kwfinder is popular when compared to any other research tools available on online.
Kwfinder provides a limited number of searches per day. If you want to increase more searches, then you have to upgrade to the premium plan.
Kwfinder is very easy to use, and it originates long trail keywords low competition.
The kwfinder is a user-friendly tool so, anyone can use this tool without any difficulties. The keyword research and analysis is compelling if you use this tool correctly then you can easily get ranks for particular keywords.
So, if you need this tool then just visit the official site of kwfinder and give a try by using the free trial. Then, if you satisfied then go to premium version by choosing the decent plan
Kwfinder is released a new tool called SERP watcher. It's going to be great tool after the release for the users because it is used to track the position of your site for the keywords. Once this tool gets released, then it automatically upgraded to your tool if you purchased the tool before.
KWFinder Sale
While coming to offers, you can get the discount on kwfinder black Friday deals. Black Friday provides 40% discount on all plans. By using black Friday deals, you can get discounts for both monthly plans as well as early plans. IF you are interested in buying kwfinder, then go for annual plans because by doing this you can gain lot more features.
The Black Friday deals will be active throughout the cyber weekend. So, you just want to go to kwfinder and merely get the black Friday discount you can purchase the deals using your credit card itself.
These are the discounts of kwfinder this is just a sample you can get lot more discounts, offers and also promo codes in online.