Monster Insights #1 Google Analytics Plugin for WordPress that's Easy and Powerful – Just after installing WordPress, next you think about is choosing & installing the best & fast loading wordpress themes, plugins for your new blog. The most Important Plugin you need on each wordpress site is google analytics tracking plugin. You may Confused to Choose to correct one. We Recommended Monster Insights Plugin.

It is one the most popular Google Analytics plugin for WordPress. It helps you to get stats that matter so you can make data-driven decisions to grow your online business.
This plugin originally called Google Analytics for WordPress. MonsterInsight was developed by Yoast, who is famous for their WordPress SEO Plugin. It is a top WordPress plugin that makes managing and tracking Google Analytics data a whole lot easier.
If you have used Google Analytics before you know how it works with lots of powerful data. But the situation becomes worse if you are not an analytics expert, it becomes difficult to check where to start, how to put and use the data.
MonsterInsights is a good analytics tool that helps you to understand the topics and formats your audience like the most. It guides you how people find your website so you can focus on the efforts on marketing tactics that work. You can set and track your conversion goals, so you know how to improve and optimize your site.
Why Your Website needs MonsterInsights?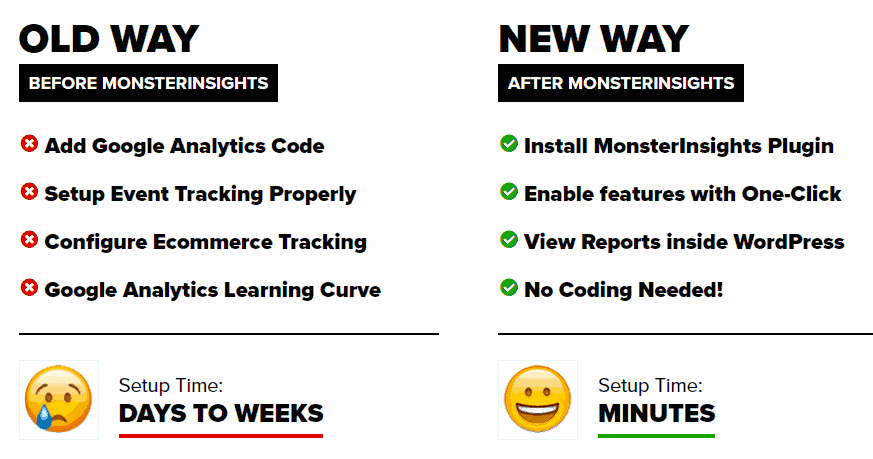 Easy setup of google analytics
MonsterInsights makes Google Analytics easy. In just a few clicks, you can connect your website with Google Analytics without touching a single line of code.
Advance Analytical Tracking features
MonsterInsights enable dozens of Analytics tracking features on your site that you might have missed them otherwise. It is easy to set up basic Analytics tracking to collect the data like page views, bounce rates etc.
All Tracking features in one product
Are you a publisher, an e-commerce merchant or a small entrepreneur. You can use MonsterInsights alike.
Give informed decisions easily
There is no doubt if you want to make the decision for your business, you need to know this plugin. MonsterInsights provides you with the most important reports that matter to your business in a simple format.
How to setup MonsterInsight?
You need a Google Analytics account already created before setting up this plugin.
Now Download the MonsterInsightsPro.zip From Dashboard install and activate the plugin. Finally Validate the Package with your Purchase Key.
Features of Monster Insights Google Analytics Plugin

Quick and Easy installation and setup
Creating a Google Analytics account is straightforward, but linking your website with Google Analytics is not so easy. But the MonsterInsights removes the technical task and simply connect the Google Analytics to your site in few minutes.
Additional tracking
One will get an additional tracking dashboard stats, that works in the background to help him to get more accurate data from Google Analytics.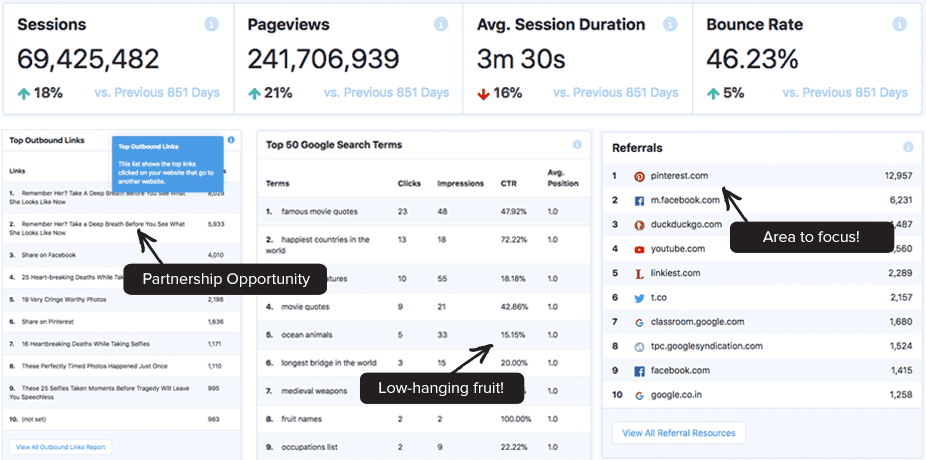 Do not need a particular user role
There is no requirement of an Administrator or an Editor, because the Google Analytics only tracks true visitors to your website excluding your visits.
Outbound click and Download links
It is another engagement option that helps you to track the events in your Google Analytics account. You can see what and how many times links on your site were clicked, including access via a link and download accessed.
E-Commerce Tracking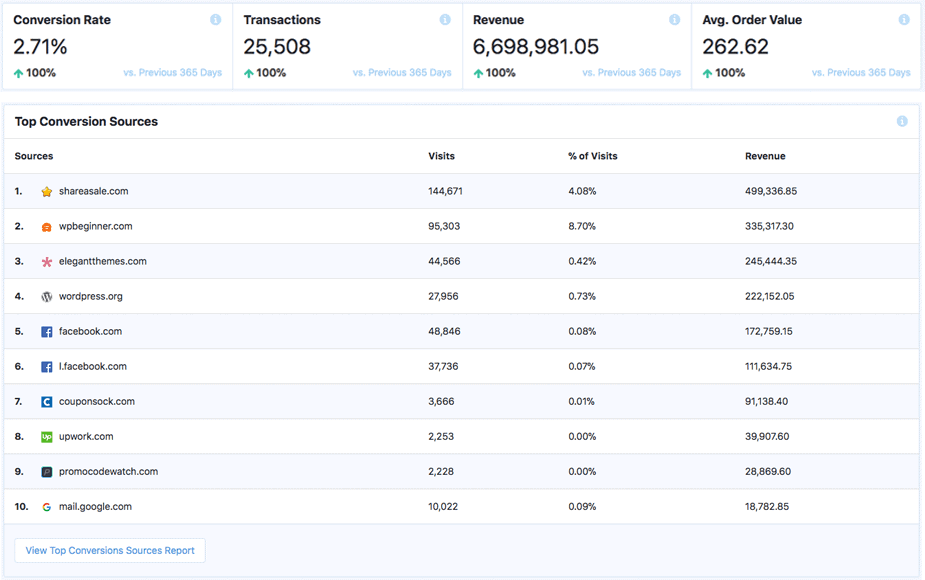 Know your customer is important to the success of any store. It allows you to track all data related to your WooCommerce or Easy Digital Download shop. Using simple clicks you can integrate Google Analytics into your eCommerce shop and measure data.
Best suited for all websites and budgets
MonsterInsights fits in your budget well, if a publisher wants to know how your website performs on Google AMP or Facebook Instant Articles then you just need to subscribe to their plus plan. If you don't have the budget to buy the MonsterInsights you can try out the lite version of it.
Make informed decisions easily
Google Analytics reports are all-inclusive, but they can be overwhelming at times. It means that if you are not an Analytics expert, you may find it hard to make a decision from entire analytics reports.
File Download Tracking
Google Analytics doesn't track is file download. But the MonsterInsights see which of your file downloads are the most popular. You can track the downloads in the following file extensions such as .doc,exe, pdf,ppt, tgz , xls.
Ads Tracking
Monetizing your website is a great method to earn your monthly revenue. Many website owners use AdSense, banner ads to collect extra revenue or per-impression basis or on a per-click. Apart from this, it removes the ineffective ads that your visitors are not interested in exploring. This helps to keep your bounce rates lower and average session times higher.
Facebook Instant Articles
Google Analytics doesn't track Facebook Instant Article data separately. But the MonsterInsights Add-on you can accurately track your Facebook Instant Articles in Google Analytics. You can check the following
Your most popular posts and pages on Facebook.
The topics and formats work best for your Facebook audience.
The content your audience ignores.
Know your visitors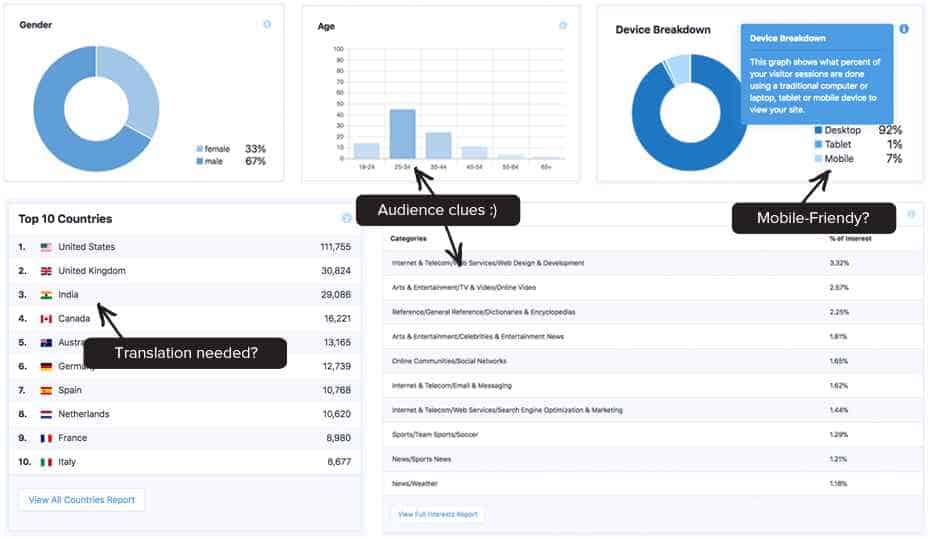 You can see all the information about the visitors on inside your WordPress dashboard itself. You can check which country your visitors are from and what they most interested in. You can check which device your target audience using, their age, gender etc..
What does MonsterInsight Dashboard offer?
The MonsterInsight plugin has the ability to pull the most relevant metrics from Google Analytics directly into your WordPress admin area. You will feel great when you view your website's data without having a login to Google Analytics separate.
The Overview Tab
This is the place where you will start when you first go to the Dashboard. You will find two straightforward metrics that are,
Sessions
The interactions in groups that takes place on your site. A single session may contain multiple clicks, page view, conversations or purchases. The session metric is great to get a general sense to check how much traffic your website is receiving. Usually, it is considered the best place to start with analytics.
Bounce Rate
It refers that how many times a user viewed the first page they landed before leaving the site entirely. Bounce rate is a great metric to help you if visitor like the content of the first page they land on.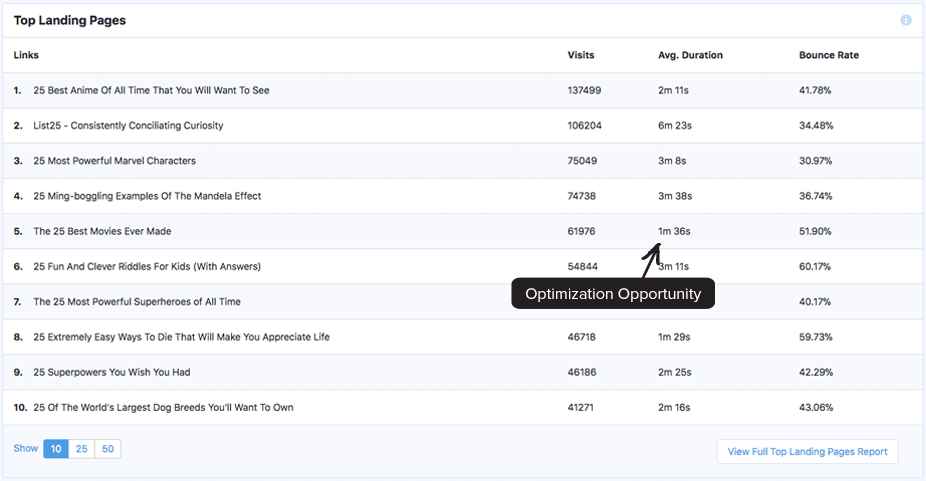 How the Report Tab works in MonsterInsight
This tab offers you three different types of traffic dimensions are mentioned below.
Traffic Sources
The traffic sources report shows how the traffic sources work for your website with their respective counts. This data is important to know that which source is driving the most traffic on your website.
Popular Pages
The Popular page shows how page on your site based on a number of sessions. The URL of every page is shown and you can search and sort in the way as the Traffic Sources report.
Countries Report
It is extremely straightforward that provides you with that country that drove traffic to your website. You can take note of any country which you don't want to receive traffic from and then work to block that country's traffic by using IP blocker.
Monster Insights Black Friday Deals
MonsterInsights fulfills the goals of making analytics is great for the beginners. It offers you the powerful insights of Google Analytics. It is easy to double the revenue and traffic when you find how people use your website.
More than 2 million Wordpress Sites use MonsterInsights. Simply it is a great time-saver by itself. Tracking options and the enhanced add-ons make it user-friendly and most powerful Google Analytics plugin on the market.
If you are on Wordpress or think of switching over, you must check out the Google analytics plugin Monster Insights Black Friday Review.