Astra WordPress Theme Free vs Pro: Astra is one of the most popular WordPress themes available in the market today. A product of the Brainstorm Force, the Astra theme offers you a plethora of features and functionalities. As a matter of fact, there are over 1,653,898+ people currently using this theme.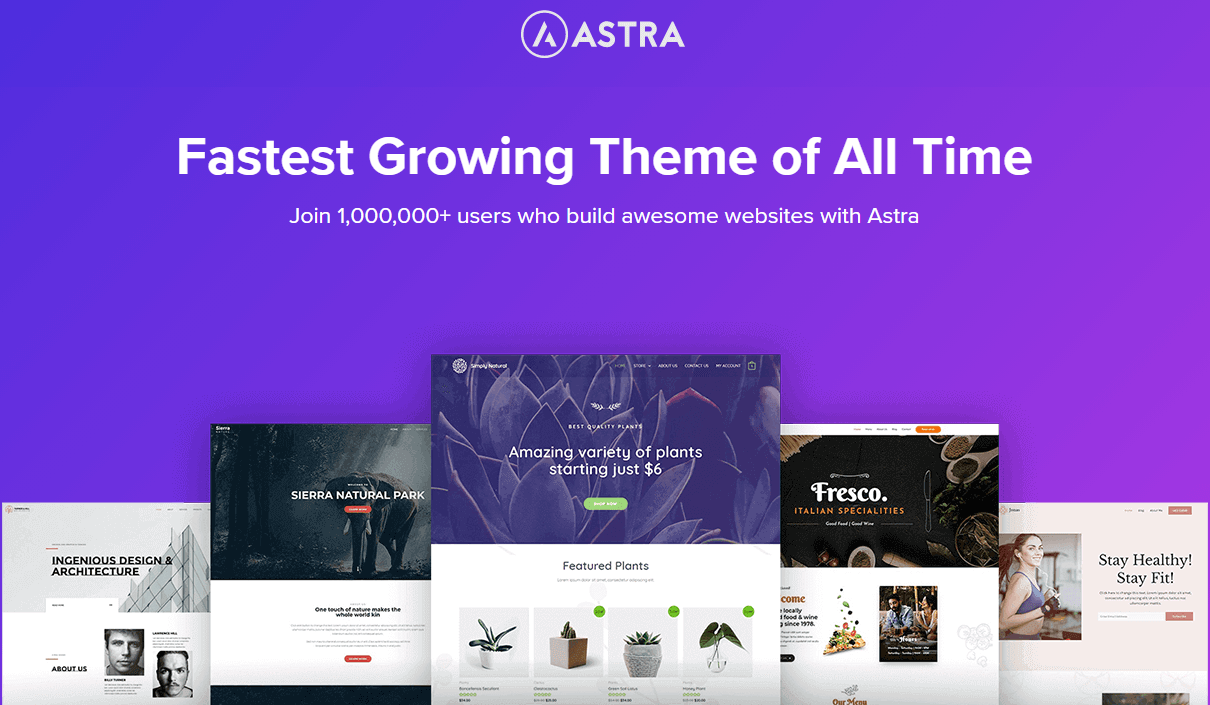 Though Astra is widely popular, the dilemma about choosing free or premium version is persistent. While the free one offers a lot of interesting features, the premium version further augments your experience. So, which one is better to choose? Well, go through our article to make the right choice.
Honestly, there are several reasons that can be put forward to justify the need for a premium theme. However, it is not easy to fit everything within the scope of this article. So, we are listing the most crucial ones. Have a look
Excellent support as well as updates
As it is a premium theme, you will be able to get exclusive customer support from the support team. Most importantly, you will get constant updates for the theme. So, even if there are few bugs that need fixing or features that need an upgrade, you will be able to avail it all from a premium theme.
Excellent features and better customization options
It will certainly get a lot more of customization options as compared to the free version. More importantly, you will also get some extra features along with the premium ones. Thus, developing your website and handling it becomes much easier.
Top-notch design
It offers you with excellent design options. Furthermore, you also get a myriad of pre-built templates and functionalities along with it. So, you will always be able to ensure the best design for your website.
Astra WordPress Theme Free vs Pro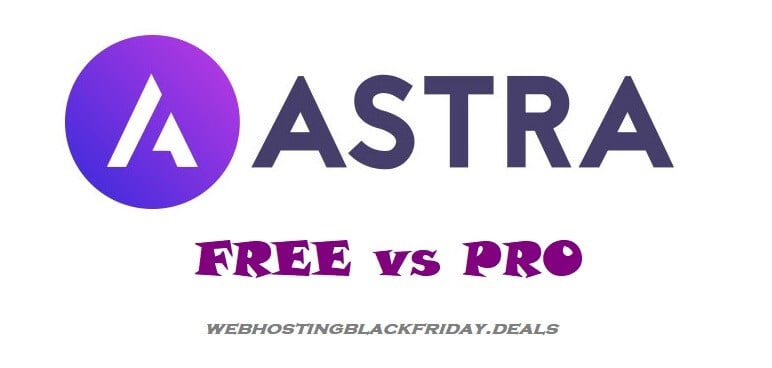 Astra Free Theme Download
Astra is a magnificent WordPress theme that brings together customization and speed along with unparalleled style with it. You can obviously use the theme to bring your e-commerce, blogs, portfolio or any other website to life.
Furthermore, it comes with pre-built landing pages. So, you will be able to use them to breathe life to your website. Plus, you will also get tons of customization abilities without having to use any code whatsoever.
Features of Astra Free WP Theme
Not heavy at all
The free version of the Astra theme is of 50kb only. Therefore, it is not at all heavy. Plus, you will have no trouble in loading it. Due to its lightweight design, the Astra theme also ensures fastest loading speed for your websites.

Completely SEO optimised and Responsive
It is of course highly popular due to its completely responsive design. Furthermore, Astra also comes with all the prerequisites necessary for making your website completely SEO optimised.
Supports Woo-commerce
If you have an online store, then you may already know how important Woocommerce can be for the success of your e-commerce website. Well, Astra integrates with woo-commerce without any hassle at all. Thus, it allows you to give the perfect design to your e-commerce website and make it successful with the woo commerce integration.
An in-depth knowledgebase
It is very natural to hit a wall or encounter any problem while using a Wordpress theme. And Astra is no exception at all. That's why it provides you with an in-depth knowledgebase to help you out with any problem. Plus, you also get a plethora of hand-written tutorial posts & videos to further make it easy to use the Astra theme.
Astra Pro WordPress Theme
Astra Pro is the premium version of the Astra free one. It comes as a downloadable add on plugin. So, you can easily install the pro add on plugin and enjoy a lot of exciting features apart from the features that the free version offers.
The premium version of theme certainly brings with it several advanced options for customization along with different other features to make your life as a website owner much more satisfying.
Features of Astra Pro WordPress Theme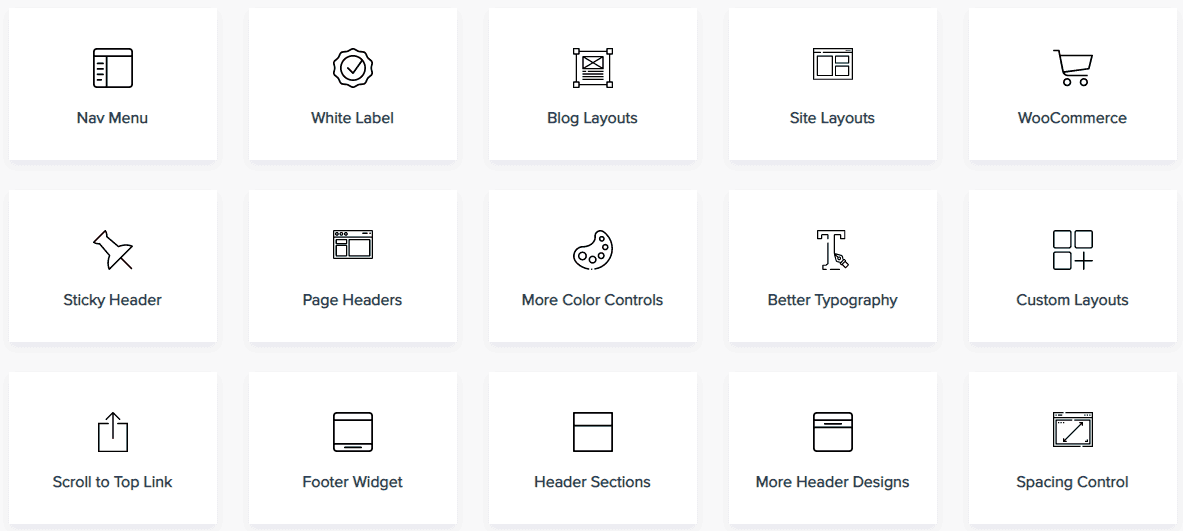 Advanced Options for customization
It is obvious that you will get some of the most advanced options for customization along with the premium version. From better typography, more designs for header, control of blog structure to grid or masonry layouts, you will get all the customization options that you need to give your website the desired look.
24/7 dedicated customer support
As we said before, there is nothing wrong in getting confused or stuck while using a theme. With Astra Pro, you will always get dedicated support around the clock. No matter what problem you are facing, you'll always get the help you need from an excellent support team.
Third-party integrations and white label
The premium version of the Astra theme easily integrates with third-party plugins like LifterLMS or Learn-dash. As a result, you get more design features and customization opportunities.
Furthermore, it also offers a white label feature. You can use this feature to avail the complete credit for designing your website and flaunt Astra as your own masterpiece.
Starter Sites/Library of Pre-Built Websites
This Pro version also comes with another plugin that comes as complementary to the pro version. The Astra Sites or Starter Sites come with pre-designed websites along with responsive working pages as well as graphics.

Thus, you will not have to spend any time in designing your website. All you will have to do is to choose the right design in order to avail a ready-made website.
Astra Free Vs Astra Pro (Feature wise Comparison)
credits: wpastra
–
Astra Free Theme
Astra Pro Addon
Theme Settings
Container Layout
✔️
✔️
Transparent Header
✔️
✔️
Sticky Header
❌
✔️
Mobile Headers
❌
✔️
Page Headers
❌
✔️
Mega Menu
❌
✔️
Colors & Typography
Limited
✔️
Boxed Layout
❌
✔️
Full Width Layout
❌
✔️
Spacing Control
❌
✔️
Breadcrumb
✔️
✔️
Sticky Header
❌
✔️
Grid Layout
❌
✔️
List Layout
❌
✔️
Masonry Layout
❌
✔️
Blog Structure Control
❌
✔️
Post Pagination
❌
✔️
Infinite Loading
❌
✔️
WooCommerce Options
Infinite Scroll
❌
✔️
Off-Canvas Sidebar
❌
✔️
Quick View
❌
✔️
Gallery Options
❌
✔️
Drop Down Cart
✔️
✔️
Sale Bubble Style
✔️
✔️
Dedicated Sidebars
✔️
✔️
Product Catalog
✔️
✔️
Checkout Options
❌
✔️
Integrations
Schema Integrated
✔️
✔️
SEO Optimized
✔️
✔️
AMP Ready
✔️
✔️
Rank math , Yoast SEO, Breadcrumb NavXT Support in Breadcrumb
✔️
✔️
Custom Layouts
Custom Header
❌
✔️
Custom Footer
❌
✔️
Custom 404 Page
❌
✔️
Custom Layout – Hooks
❌
✔️
24/7 Support
WP.org Support Forum
One to One Email Support
Astra Pro vs Astra Free Theme Comparison
Both Astra free and premium version is highly useful. And it depends completely upon you to choose the right one depending on the statistics of your website.
However, if you are looking for great features and options for customization then Astra Pro or the premium version is always the right choice for you.