How to create Addon Domain on DreamHost cPanel – Picking up a hosting service is a crucial decision to make. Sometimes they tend to work out just fine; sometimes they go the exact opposite direction anyone would every want to.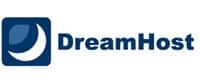 Considering the overall review the users have put on DreamHost hosting service, this is practically the best hosting service. For beginners to experts, everyone will like Dreamhost that's for sure. The user-friendly user interface aces it all and the easy to manage control panel is the main attraction to keep users headed for DreamHost. This is a confident statement that a user would not look for another service if they once subscribe to Dreamhost.
How to create Addon Domain on DreamHost cPanel 2019
However, blogging is the new trend these days. The foremost utility required is, of course, the potentials inside an individual to keep a website running. But the website needs to sit somewhere as well. Dreamhost is very newbie-friendly! The website owner would have more time to focus on the contents rather than putting all the attention on managing the website all the time.
Steps to Create DreamHost Addon Domain
Adding a domain is an important part of having a hosting service. This is how a DreamHost user can add domain to their account:
DreamHost hosting service is manageable through a control panel. The options there help easily customize the website. Even the complicated stuff about a website could be managed in a few clicks over there! However, to add a domain the users would have to move on to 'Manage Domains' section first. And then on the following screen, 'Add New Domain/Sub-Domain button.
The first page in the next box will ask to fill up some necessary details. The domain name comes first, and/or a sub-domain if that's available. Then there is a question that asks 'Do you want the www in your URL?' These options basically add or remove a www prefix to the addresses the users put in their browser's address bar. Most users would type only the domain name into the address bar without the prefix and have the second option checked can automatically add a www to their desired domain. This is how the options look like:
Having the second option selected has an added advantage in applying SEO on the website.
It is advised to use a different username and password for the add-ons sections. This could make the security of a blog/website fragile. People who hire professionals to work on their websites should use different usernames for hosting and add-ons.Keeping two passwords will allow professionals to work on a website without having to access the deep root of a website.
Adding Google apps is necessary as well. This is how the configuration should like –

'Fully host this domain' almost gets the job done. The next screen might need some detailed information on DNS though.
And that's it. This is how a DreamHost user can easily add a domain to their hosting service. Nothing should go wrong during the process but it's a good practice to keep every details and credential written somewhere else, just in case.
Tags, Create DreamHost Addon Domain, Adding Addon Domains to dreamhost web hosting cPanel, .