Really Simple SSL – With over 3 million downloads, Really Simple SSL is surely one of the most popular SSL plugins in WordPress. The best thing about this product is that it detects your settings automatically and configures your website as per the HTTPS protocol. Thus, it makes sure that your website remains secure and safe at all times without any issue.
Why do you need Really Simple SSL Plugin?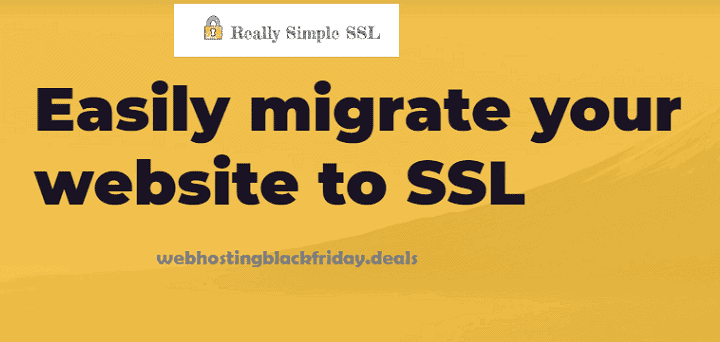 Secure Sockets Layer or SSL is undoubtedly a standard security protocol which establishes a secured link between the client and the server.
In other words, having an SSL certificate protects your website from fishing and other malware attacks. However, installing an SSL certificate to your WordPress website manually can be very troublesome. And if you are not adept in the technicalities, it can be fairly difficult for you.
Thus, it is better to opt for the Really Simple SSL plugin. It installs the certificate automatically and takes care of all the aspects.
Features of Really Simple SSL
Fix Mixed content errors with Extensive scan
Of course, Really Simple SSL provides you with a special extensive scan. With this, feature you will able to fix your mixed content errors easily and also check for any discrepancies.
In fact, it checks and provides you with the source of mixed content errors along with a fix button. Thus, once the content is fixed the plugin will automatically transmorph your links from http:// to https://.
Works with all Type of SSL certificates
Another important fact about this plugin is that it can work easily with all kinds of SSL certificates. Whether you have a domain validated, organisation validated or an SSL with extended validation, you will be able to use the plugin with it without any issue.
One of the best things about the Really Simple SSL plugin is that it takes extra steps to secure the cookies. As a matter of fact, HttpOnly, uses_only_cookies. Hence, secures parameters to secure the cookies and keep your website as well as your visitors safe.
Easy implementable Security headers
Of course, you get easy to implement security headers with the Really Simple SSL plugin. In fact, you get X-Content-Type-Options, X-XSS-Protection, X-Frame-Options, Content Security Policy, Expect-CT and Certificate Transparency security headers options.
You can easily implement them and make your website fully secure. Furthermore, it will also help your website in the search engine rankings and provide it with better transparency.
HTTP Strict Transport Security
HTTP Strict Transport Security or HSTS is surely one of the excellent features you get with Really Simple SSL. Even when you have an SSL certificate, people can still use your website over HTTP.
Thus, the best way to solve this problem is to add a redirect. While doing that manually can be a huge problem. But with the HSTS feature, you can perform the task easily without any hassle.
All you need to do is to activate this option. And all the incoming visitors will be transported over to the SSL for better security and data safety.
Premium support
Certainly, this plugin also provides you with premium email support. In case of any problem, you can easily email the dedicated support team.
And all your problems will be solved within a short span of time. As a result, you will never have to worry about anything when it comes to using this website to successfully install the SSL certificate to your website.
Really Simple SSL Plans
Really Simple SSL Agency Unlimited $159
1 year support & updates

Includes Multisite Plugin
Really Simple SSL Professional 5 Domains $59
Really Simple SSL Personal Single License $29
Really Simple SSL Tutorials
How Install "Really Simple SSL" WordPress Plugin & Force HTTPS
How to install Pro version & Activate Really Simple Plugin?
Your website on SSL in just one click
Installing an SSL certificate to your WordPress site can be always problematic without any guided help. It is especially troublesome if you do not have any prior technical knowledge.
Well, Really Simple SSL makes the job easy for you. It comes with a friendly user interface which allows you to install the SSL certificate with few simple clicks apart from managing all the aspects.
So, get this excellent plugin and keep your website secured.