SEOPress is all in one SEO plugin that is easy to use with a nice user interface to manage everything about SEO. It is designed for the Bloggers, SEO agencies and Mainly For Ranking websites niches. The plugin is dashboard designed with the Bootstrap and suitable for all types of Marketing & SEO company website.
SEOPress Plugin Review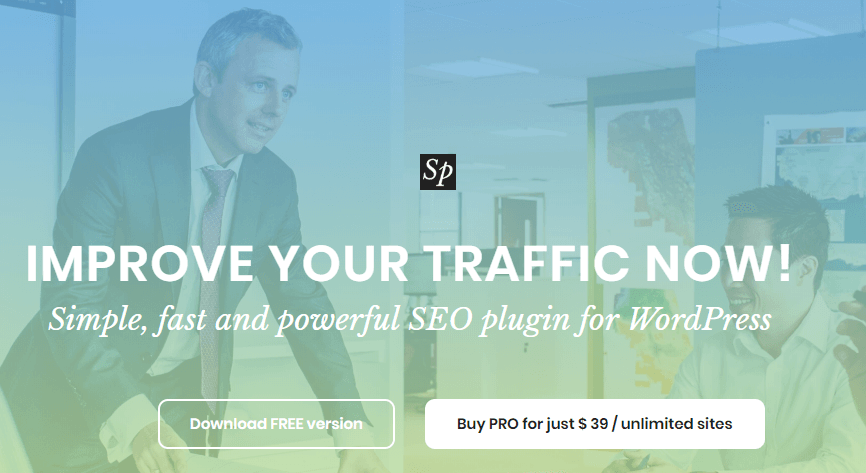 This is beautifully designed in a smart way to deliver the great user experience. It is suitable for many kinds of business like online marketing, SEO agency, Social media website, Digital Marketing Agency etc.
SEOPress allows you to control page titles and meta information, create XML, HTML Sitemaps, increase social media shares. At the top of the page, there is a list of notifications that suggests you how to improve your SEO presence.
If you prefer, you can display a short list of useful links to Google related pages instead of notifications such as Google Trends.
SEOPress, Freemium WordPress SEO Plugin Walk Through Video
Key Features of SEOPress
Titles and Metas
It helps to manage your titles, meta description, page, meta robots for every post, custom post type archive page. In the titles and meta section you can change the default title and meta description for your home page, single post types achieves and taxonomies.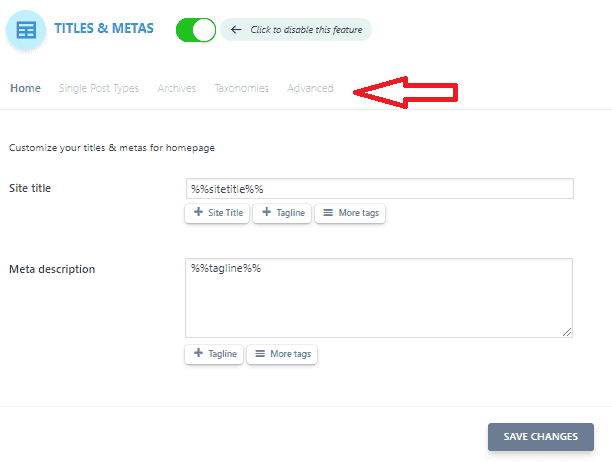 One Click Ready XML SiteMaps
It improves the Search Engine crawls by offering the XML Sitemaps to your pages, posts, terms taxonomy and custom post types. Also It Pings Search Engines automatically, if you make any update in your post.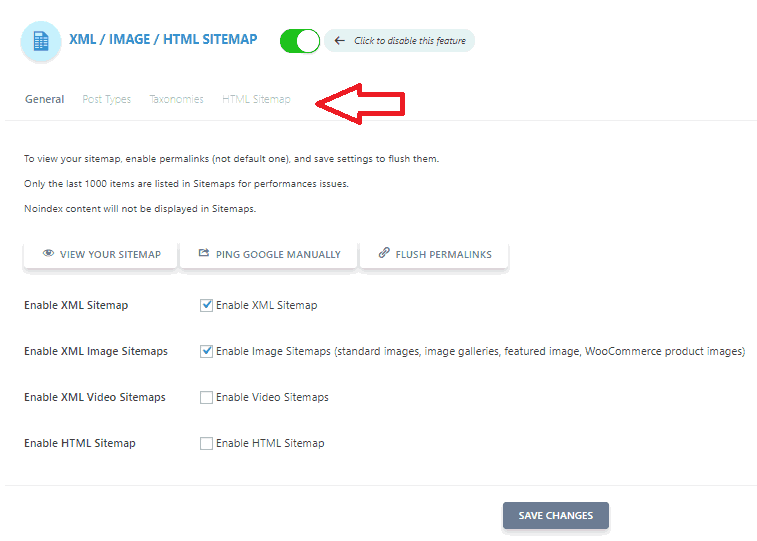 Social networks, sharing with Open Graph tags, Google Knowledge Graph, Twitter Card, etc. in the social network, you can define your website's Google Knowledge Graph information. The next tab allows you to enter your profile URL for 10 social media services.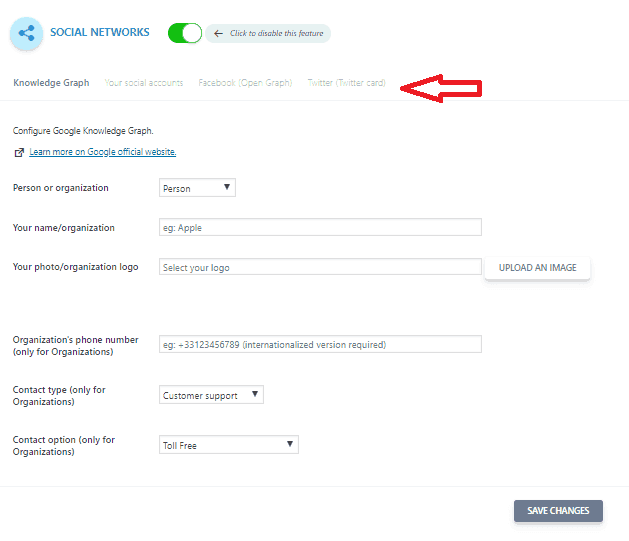 Advanced setting
It offers an advanced setting for the advanced users. Remove stop words in permalinks, search engine site verification, redirect attachment page to post parent.
The advanced tab helps to set the meta information for your complete website. You can enable no-index, no-follow, noarchieve, noodp and no-snippet for posts, pages, and archive pages.
Great Support
If you are not sure that you can use SEOPress, you can read the guides in the support area. And you can post the questions on WordPress.org. You will easily get the support via guides, faq, hooks, contribute, forum, videos and changelog.
Best SEO Plugin for WooCommerce
After WooCommerce activation you will see options to no-index the cart page, check out the page and customer account pages. You can add open graph data for various functions like prices/currencies. And remove the WooCommerce generator by tagging from your header.
Greater control over Google Analytics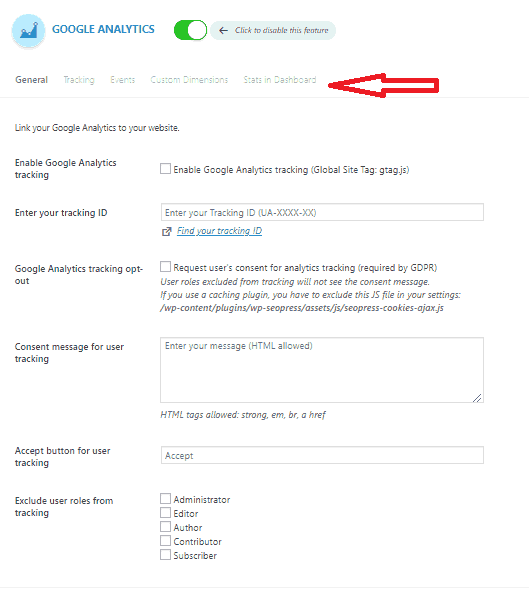 Migration tool
In the tools section, you can import or export a .jso setting file. This task allows you to copy the SEOPress settings from one website to another. If you are a user of the Yoast SEO, you will get the migration notification, that migrates all metadata & seo settings from yoast to new seopress.org plugin. Hopefully this plugin support for other SEO plugins in the future.
SEOPress – SEO WordPress Plugin Dashboard
It is very easy to navigate and the support icons dotted around the plugin to make sure that you have a good understanding of every feature.

How SEOPress plugin helps you
SEOPress gives a license grant, you support and updates for the unlimited number of websites. There is no need to buy a different license like single, multi, developer license, etc. one single license grants you support on all your websites. SEOPress helps you in different ways mentioned below.
Bread Crumbs – Improves your SEO Ranking
Navigational breadcrumbs can automatically insert into your site. PHP code is provided to the header template in case the automatic method does not work with your WordPress theme.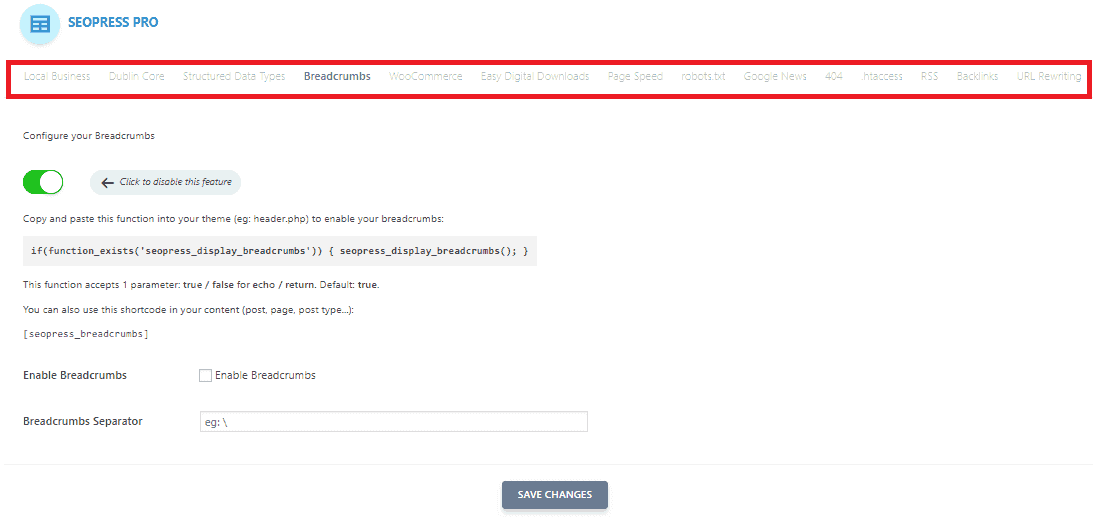 Detect error page on your website
As you enter the license key it ensures that you receive automatic update and support. Make sure you have entered the license key, the majority of features in SEOPress are configured in the PRO setting area.
By and large, the initial SEO Press pages are same, however there are a few minor additions. The dashboard has an SEO Tool tab that allows you to check all the website on your server, check the domain expiration and Alexa rank.
Google Analytics Data can be viewed on WordPress dashboard without visiting G-Analytics. There is a new option to block-structured data types metaboxes.
HTACESS File Editor & 404 Error Monitor
The .htaccess file can be changed inside the wordpress dashboard .The buttons under the form help you are to add code snippets for blocking directory browsing, protecting the 301 redirecting a URL and wp-config.php file.
SEOPress PRO scans the whole website for errors. The search is limited to 100 posts, pages or custom post types on your website. It's up to you which post types are scanned in the search.
You can also enable 404 Monitor to avoid SEO problems, 404 errors can be monitored and emailed to you.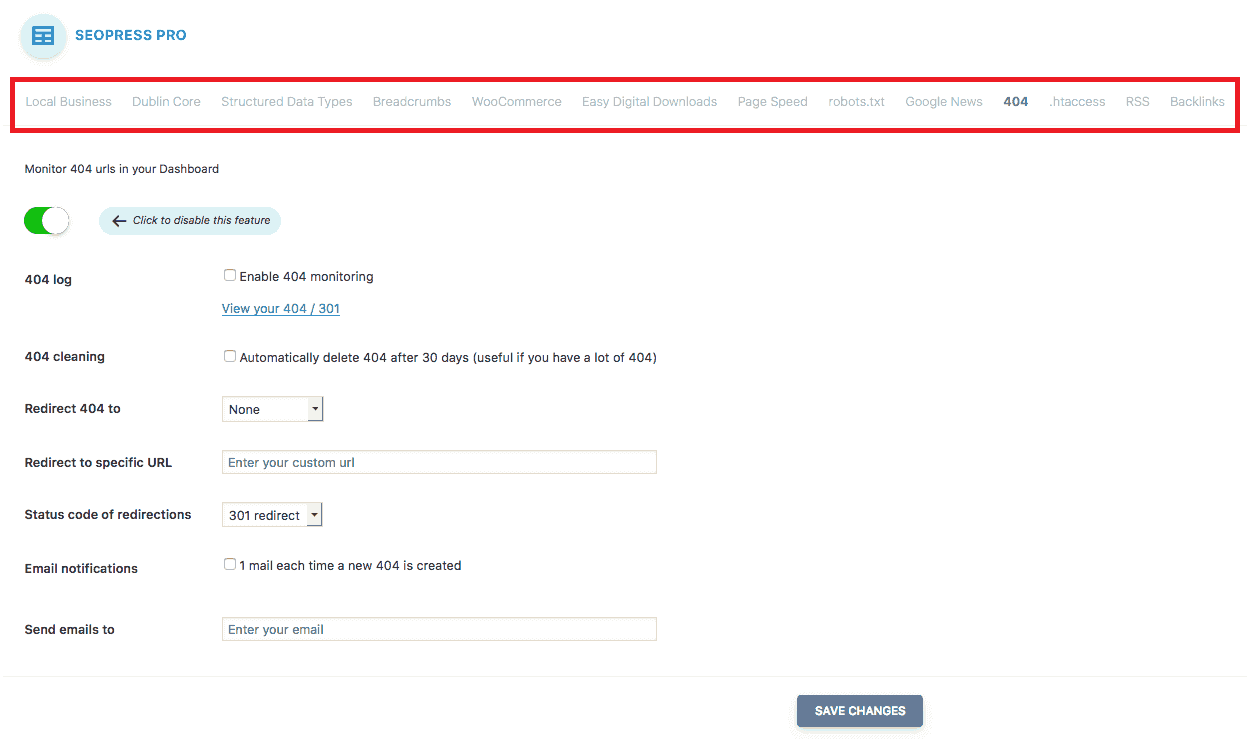 Easy Google Page Speed Insights Integration
You can simply test the performance of your website on Google Page Speed at any time. Save your time as there is no need to leave the WordPress admin area.

Also Check WPRocket – Best WordPress Cache Plugin Review
By integrating the service directly into the SEOPress Pro setting area. Once you test it you will be given a score, information about the website and different suggestions on how to improve the speed of your website.
SEOPress vs Yoast SEO vs All In One SEO plugin Comparison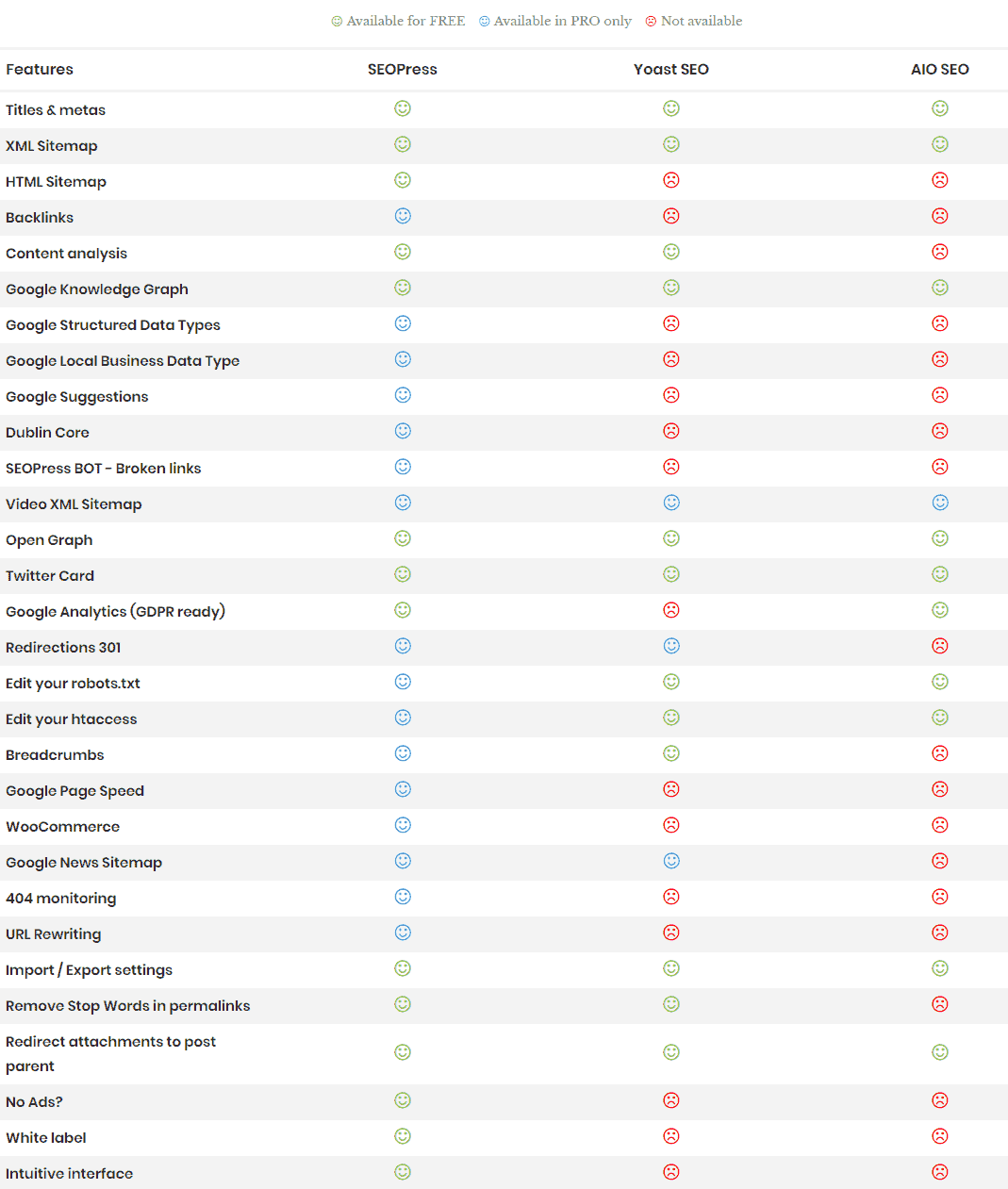 SEOPress – SEO WordPress Plugin PRO Pricing & Features
SEOPress PRO at $39
SEOPress Insights at $99
Why To Choose SEOPress over Yoast or Other SEO Plugins?
Better User Experience than Yoast
No Headache (yoast bugs in last few updates)
Cheapest WordPress SEO Plugin
Unlimited Sites Installation
Grab SEOPress Plugin
There is no doubt SEOPress do a great job! With the plugin like Yoast SEO and all in One SEO pack having a large number of active installations, this SEO Plugin has many number of functions to stand out to grab the attention of the WordPress users in future. The plugin offers great features that are not available in alternative solutions.
SEOPress improves the traffic on your website, simple, fast and powerful SEO plugin. You can quickly enable and disable the features, modify the title tags in seconds. You will see no footprints in the source code nor in the WordPress backend. It contains all the features you need in a plugin.