WP Review plugin is an easy as well as a powerful way to review your content using google rich snippets without coding. It is a highly customizable and lightweight method to create reviews works without affecting the speed of your website.
WP Review Pro Review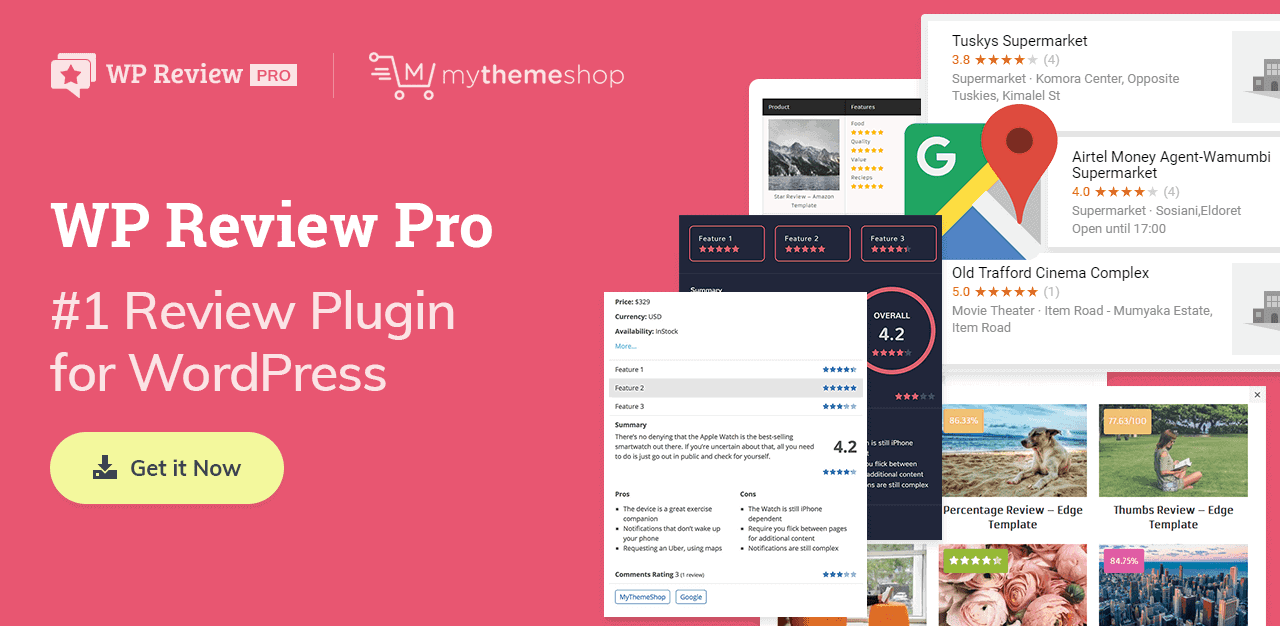 The reviews can be created using stars, percentage or point rating including support for translation, WPMU, unlimited colors and Google rich snippets.
To increase the user interaction on your website by rating products, services, etc. You simply require to install it and follow the simple configuration instructions to put it to your desired location.
The reviews are given an eye-catching experience CSS animation, clean and professional looks and attracting the user. You can display your reviews in a fixed position on the page or prefer more flexibility you can put them as and when required using shortcode.
Why you need WP Review Pro?
The Internet has given everyone a voice to share their opinion about anything. That's why reviews have become an important part of modern life. Most of the people read them before making any kind of purchase decision. Around 88% of us trust online reviews as compared to personal recommendations in the offline world.
Features of WP Review Pro Schema Plugin
Support for 14 Types of Rich Snippets
WP Review Pro is one of the best review plugins whether you are reviewing a product, game, movie, etc. You will get 14 types of snippets and you can select your preferred one in a few clicks.

Rich Snippets By WP Review Pro,
Article
Book
Game
Movie
Music
Painting
Place
Product
Recipe
Restaurant
Software Application
Store
Tv Series
Website
16 Predefined Designs
Review Pro has 16 pre-made templates that you can immediately start using. To design every template to your brand you can customize every template's color and other elements from the control panel itself.
Multiple Rating Systems (Star, Point, Percentage, Circle, Thumbs)
As we know different product or service wants different reviews and WP Review Pro is ready for all. There are various options from which you can choose like a star, point, thumbs up, circle, percentage and rating. It is the perfect criteria to create perfect reviews for different types of products.
User Comment Rating and Review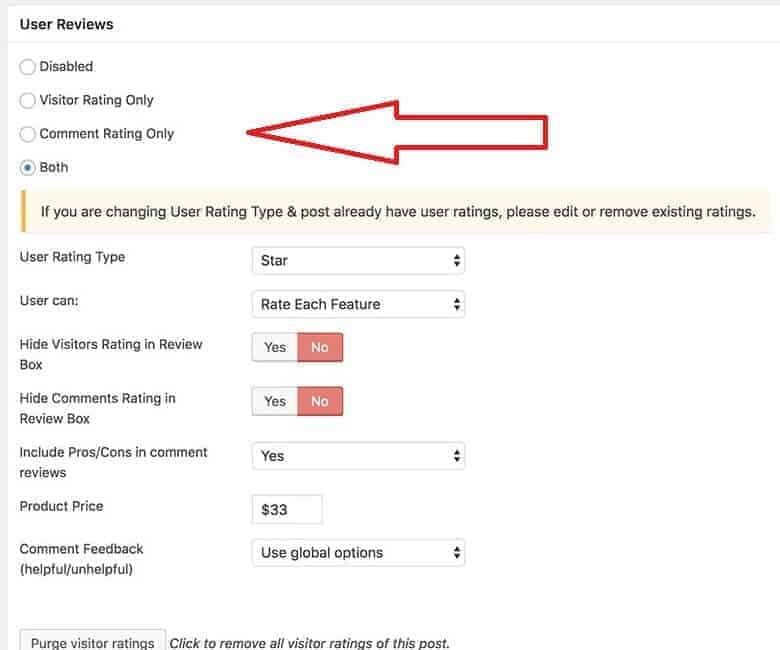 Using the WP Review pro one can showcase your readers opinion about the products you review. One can rate the features, marks the comments of other as helpful/not helpful or leave comments on the review.
Google Places, Reviews, Yelp Reviews & Facebook Reviews Integrated
Google reviews are trusted by the people. You can get the trust by using WP Review Pro's Google places review integration. By using this integration you can simply embed any Google reviews on your site easily.
Yelp features review thousands of websites/businesses. You can enter into that review pool by simply importing any Yelp review of your website. For this you need to use the Yelp Review Integration in WP Review Pro.
In order to enter your Facebook Reviews to your website, enter your Facebook app credentials and start importing any Facebook reviews instantly.
Comparison Table
WP Review Pro allows you to create a comparison table to compare the features of multiple products. Using this feature you can compare the features of multiple products. Creating a comparison table helps your visitor to make the buying decision.
Popup and Notification Bar
WP Review Pop-ups and notification feature helps you to get more clicks and views on your website reviews. You can promote multiple related reviews of your website using the exit intent popup as well as notification bar.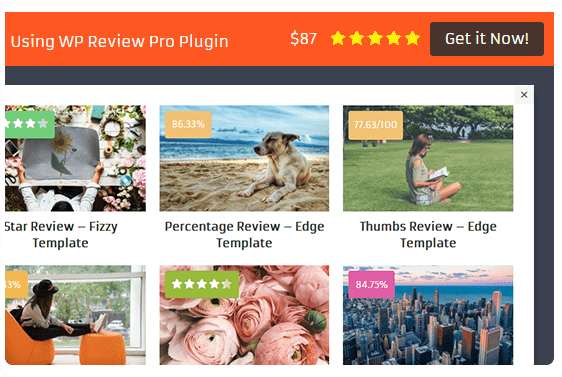 WooCommerce Integration
Reviews are an important part of any e-Commerce store. It helps to boost your conversations on your eCommerce store by replacing the basic. The WooCommerce review forms are advanced, customizable review forms in WP Review Pro.
Advanced Options Panel
WP Review is a great tool contains the Advanced Options Panel. It indexes the lists options, setting and configuration in a user-friendly manner.
Optimized For Speed
WP Review increases the speed of your website's load time drastically affects your bottom line. The countless improvement and optimized architecture the WP Review Pro loads with a great speed fast on any website.
Clean and Secure Code
A little security negligence on your website can waste out years of your efforts. WP Review Pro protects you against the security issues featured with clean, optimized and secure code.
Translation Ready
Using WP Review pro you can create reviews in the language you want. WP follows the WordPress's translation guidelines that make it easy and secure to translate it into the language you want.
Developer Friendly
WP is packed with full of powerful features, it is also extendible. A developer can create custom templates to use them for reviews or filters in WP to customize the plugin.
Excellent customer support 24×7
A dedicated team of Wordpress experts provides support for WP Review Pro. The premium support staff will be there to help you round the clock, without any delay.
10 Custom Widgets for your Website
You can use the widgets to add different types of reviews to the footer, sidebar, other widget enabled areas of your website.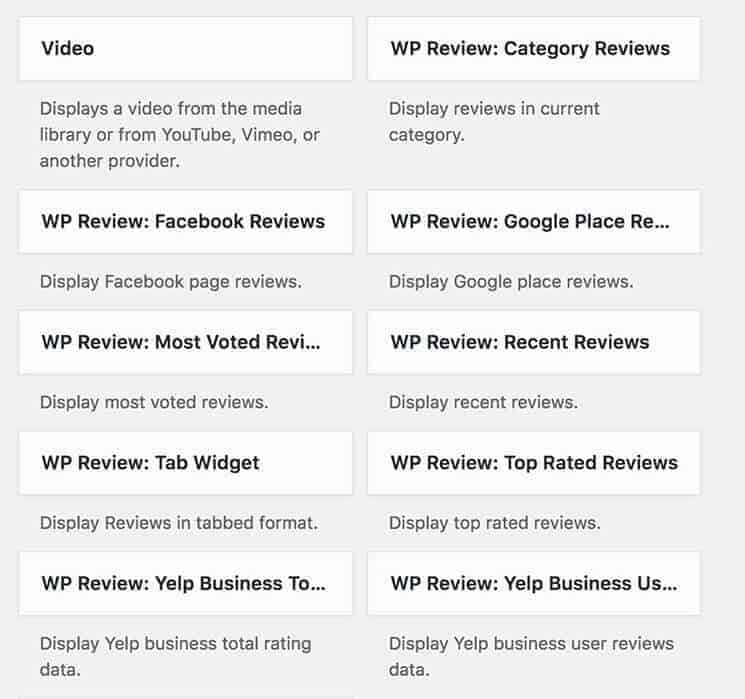 Multi-site Option
No matter you are operating a site hosting it. WP Review Pro is still letting you create stunning reviews with its WordPress multisite support.
Custom Image for Ratings
WP Review speaks the language of your site by customizing the image for rating. As you upload a custom icon you will be able to rate your products with your custom rating.
Add Text along star rating
WP Review lets you add additional text along with your rating. You can use this text to explain your rating. It provides the feedback, additional value that is engaging for the user.
Brand new Template
You can instantly make your reviews more familiar and trusted by using new Facebook-inspired template inside WP.
Role Manager Options
You can manage website and authors with a powerful Role Management feature inside WP. Using this ability you can program with meticulous detail that each manager of your website can perform within WP Review Pro.
Thumbnail Selection Option
You can click your reviews by selecting attractive thumbnails for your reviews. These thumbnails are found on the various search engine feeds. It offers you the competitive edge of your website needs.
Google Product Review Feed Support
WP Review Pro supports Google Product Review Feed. Along with WP supercharges the feed with additional metadata that can be displayed as on search results.
Unlimited color options
It can be styled to your as per your favorite color as it offers unlimited colors. You can select from a predefined templates and design them with your brand colors.
How does WP Review Pro work?
WP Review Pro contains the function which is not complex. The industry-leading options panel facilitates, enables it easy to customize and use WP Review Pro precisely the way you want.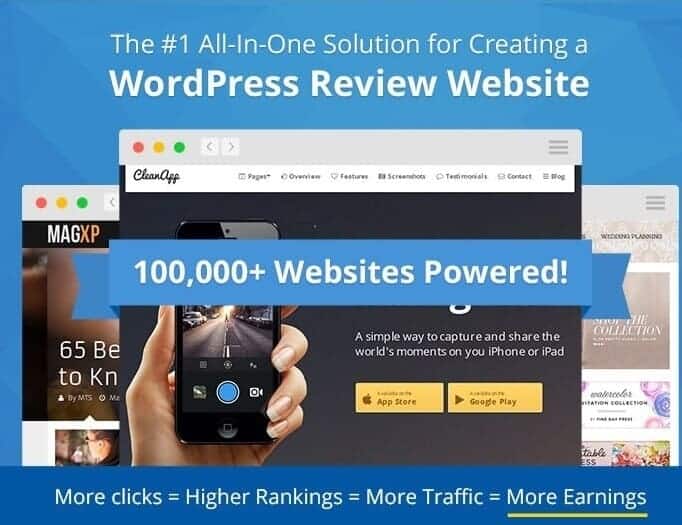 The reviews of a product help to sell it. And WP Review Pro helps a user to create excellent, informative, mobile friendly and high converting reviews that help the target customer to make the buying decision.
Create non-intrusive attention
As your goal is to bring the attention to your reviews. WP Review Pro popups and notification bar grabs the attention so that no visitor can miss. As a result of it, the more traffic is attracted to your website.
Comment on the Reviews
The reviews reach to the next level as they allow a user to rate the features and complete the product with comments. You can include the user reviews and ratings in the total review score of a product.
Creates a comparison table
Everyone loves to compare the product before making a buying decision. In order to help the visitor make decisions, WP Review Pro helps you to create the comparison tables for products.
Import reviews from your Facebook page
Facebook is one of the popular social media platforms to leave the reviews of different products, services and businesses. The Review Pro imports the reviews from your Facebook page and put them on your website quickly and easily.
Google Places Reviews
Google is a trusted brand when it comes to reviews. Using WP Review Pro's integration with Google Places you can import and put the Google on your website using simple clicks.
Yelp Reviews
Yelp is the first place where a user searches for the restaurant reviews or other local business reviews. WP Pro helps you pull reviews from Yelp and place them on your website easily using simple clicks.
WP Review Pro #1 Review Plugin For WordPress Pricing & Discount Coupons
Unlimited Sites @ $67.00/yr $77.00
Pros
Plenty Of Features
No Need of Addons for Extra Features
Fast Loading & Cleanly Coded
Fast Support
Fully Responsive and Mobile Friendly
Cons
Expensive for New-Bie Bloggers
Free Version Lacks Most of the features
WP Review Pro Discount
Your Web site deserves the best, WP Review Pro is the perfect solution to review your product and services. It is built to provide the excellent features and super easy to use for all Wordpress users.
WP Review Pro works best as compared to the other plugins. As it performs great even when thousands of visitors are coming to your site. It does not affect the speed of your website in any way.
If you are using WordPress for the first time, you can easily use WP Review Pro easily. You can create a default setting that will be used for all the reviews you create.