Created by the developer Nathan Barry almost seven years ago, Convertkit is a highly efficient email service provider. Convertkit always focuses on helping their clients earn a decent living on the online platform.
Thus, they offer you a plethora of automation, tools as well as features to reach your email marketing goals. Due to its high-quality service and excellent support, Convertkit has become one of the fastest-growing providers of email marketing services.
On the occasion of its seventh anniversary, Convertkit has introduced a new free plan into its pricing policy. The motive behind the free plan is to help the online business owners with budgetary constraints to avail the email marketing services such that they can grow and reach their goals. Want to know more? Let's have a look.
ConvertKit free plan
The free plan was introduced to the public in order to enable them to enjoy the services of Convertkit without having to build a website. It will allow to design and publish a landing page in moments and transpire your ideas to the targeted customers without much hassle.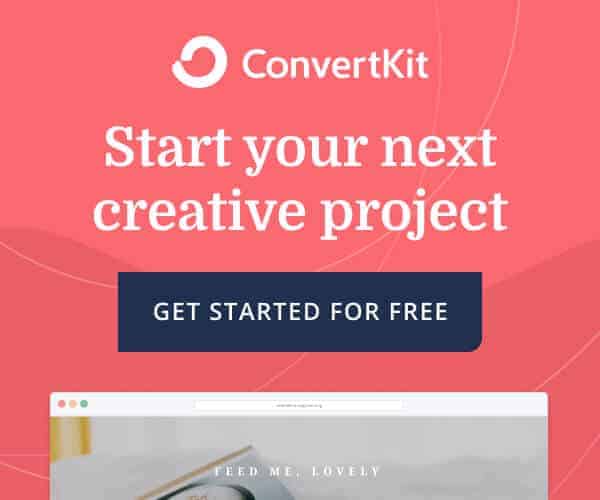 In other words, the main purpose of the free plan is to help you get started without any unnecessary troubles. The landing pages or forms that you build with the help of the free plan can also be integrated with the emails you send to the customers. Furthermore, you will be able to participate in the "refer a friend" initiative by Convertkit in order to unfold many new features.
Features of the ConvertKit Free Plan
The free plan has some of the most innovative and interesting features. Want to know what they are? Well, take a look:
Well, this has to be one of the most innovative features that the convertkit free plan offers. In the online platform, if you really want to get subscribers and become successful, you will obviously require a website or opt-in form to do so. However, that is actually very troublesome since you will require to buy hosting and other requisites.
But with the Convertkit free plan, you will never have to go to all these troubles. You will actually be able to build innumerable landing pages. Plus, you will be able to choose from 30 different pre-built templates. So, designing your landing pages become much easier.
2. Design as well as embed forms for free
A good opt-in form is always very efficient when it comes to attracting your customers to whatever service you are offering. Convertkit free plan allows you to create as well as embed the forms without any cost.
You will also be able to add your content, select how they appear on the screen, give proper design and also add a custom field if you want. Hence, it will allow you to attract your customers and boost conversion rates.
3. Referral program and Broadcast Sending
The free plan has also introduced the "refer a friend initiative ". It is an exciting feature for any creator using the free plan. This plan adds 100 subscribers to your list after every successful referral.
Not only you but the person you are referring will also receive 100 subscribers in their list. Thus, you can reach up to a maximum of 1000 subscribers on your list with this program. So, it actually will allow you get new subscribers and make your email marketing initiatives much more successful.
UPDATE – On June 1st, ConvertKit increasing the subscriber count to our free plan to now include broadcast sending to up to 1,000 subscribers!
The features will remain the same: unlimited landing pages and forms, subscriber management (tags and segments), and unlimited broadcast sending.
In order to gain access to sequences and visual automation's, the creator would need to upgrade to a paid plan.
Convertkit free plan (1000 subscribers)
Convertkit is a well-known name in the market thanks to their extraordinary services. With their free plan by convertkit, they are making it possible for the startup creators to leave your mark in the online market.