Comparing Kadence Theme Free vs PRO – Which Is Right For You? – No matter what project you are working on, with Kadence theme, you will get the best look for your website. Not only is it lightweight wordpress theme but also extremely customizable, which provides you with the option of creating any sort of websites like a blog or portfolio website or even any sort of Woocommerce web store in the perfect way.
Comparing Kadence Free vs PRO – Which Is Right For You?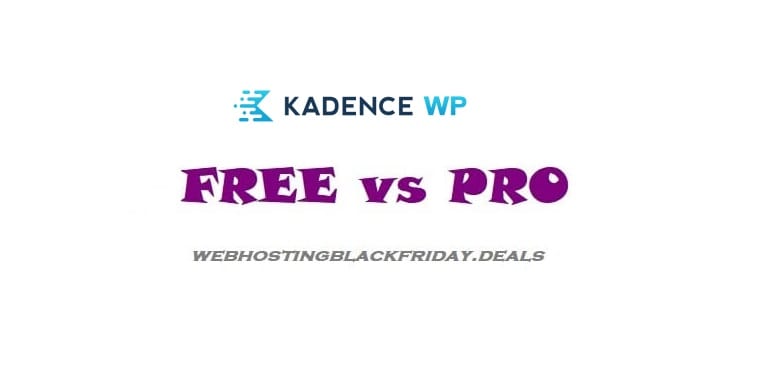 Why Do You Need to Choose Premium Themes?
While Free Kadence theme has a plethora of features to choose from, the premium version provides themes that will help you provide your website with a more upgraded and professional look with advanced customizations.
For this reason, it is most often advised to select from premium themes because it is totally worth the price.
Features Compared – Kadence Theme Free vs PRO
The two versions of Kadence are worth a look, especially because they are both packed with the brilliant feature.
About Kadence Theme Free Version
Lightweight, fast loading, Responsive & SEO Optimized
Every website must have these features because these are what make a website consumer-friendly. Nobody has time for a website that takes too long to load, and with proper SEO optimization, it will not be impossible to get ample ranking that, in turn, generated traffic.
Limited Free ready-to-use starter site templates in Kadence Free version
These demos will help you to acquire a detailed idea of how your final website is going to look like. For a free version, these demos are sufficient and truly worth appreciation.
Free Video Tutorials & In-Depth Articles knowledge base
If you do not have prior experience with wordpress themes and their applications, video tutorials, as well as information from a wide variety of articles, will truly provide you the help you need.
👉 Check 50+ Lifetime AppSumo Deals
About Kadence Theme Pro Version
Besides the basic features, there are some additional advantages of the premium version, which are as follows:
Kadence Theme Free VS Pro: Exclusive Support and Updates
While demos are also available for the basic version of Kadence, with the premium version, you get support and updates of your project to keep your motivation sustained. Your work will become much easier and simpler, making it a worthy investment.
Advanced features and customization options
The PRO version of Kadence is much more efficient and provides with much-enhanced features and page speed. You get the ease of a brilliant plethora of extensions that let you personalize your website to your needs and desires, depending on your client base.
Kadence Theme Free VS Pro: Unique website designs
It is very important for companies to have a strong online presence to build consumer loyalty. Websites that are boring and have nothing exciting about them can have a terrible impact. In order to generate good leads, use Kadence PRO Theme that provide special designs & widgets for your website.
Advanced WooCommerce Integration
WooCommerce is the future of business, and if you want to conduct business online seamlessly, with Kadence PRO and it's easy integration of WooCommerce, your online growth can be improved.
Kadence Theme Free VS Pro: Premium features
The premium version offers advanced and extras for even better customization. The additional extensions are,
Lighting-fast lightweight theme
Powerful header builder
Footer builder
Woocommerce-ready with extra features built-in
Works with any page builder like Elementor or Beaver Builder
LMS plugin support for LearnDash, LifterLMS, and Tutor
And Much More…..
Kadence Theme Builder Overview
100+ Pro Demos Included in Bundle versions
The PRO Kadence Bundle version comes with much more demos than the free one offering you with more ease and accessibility.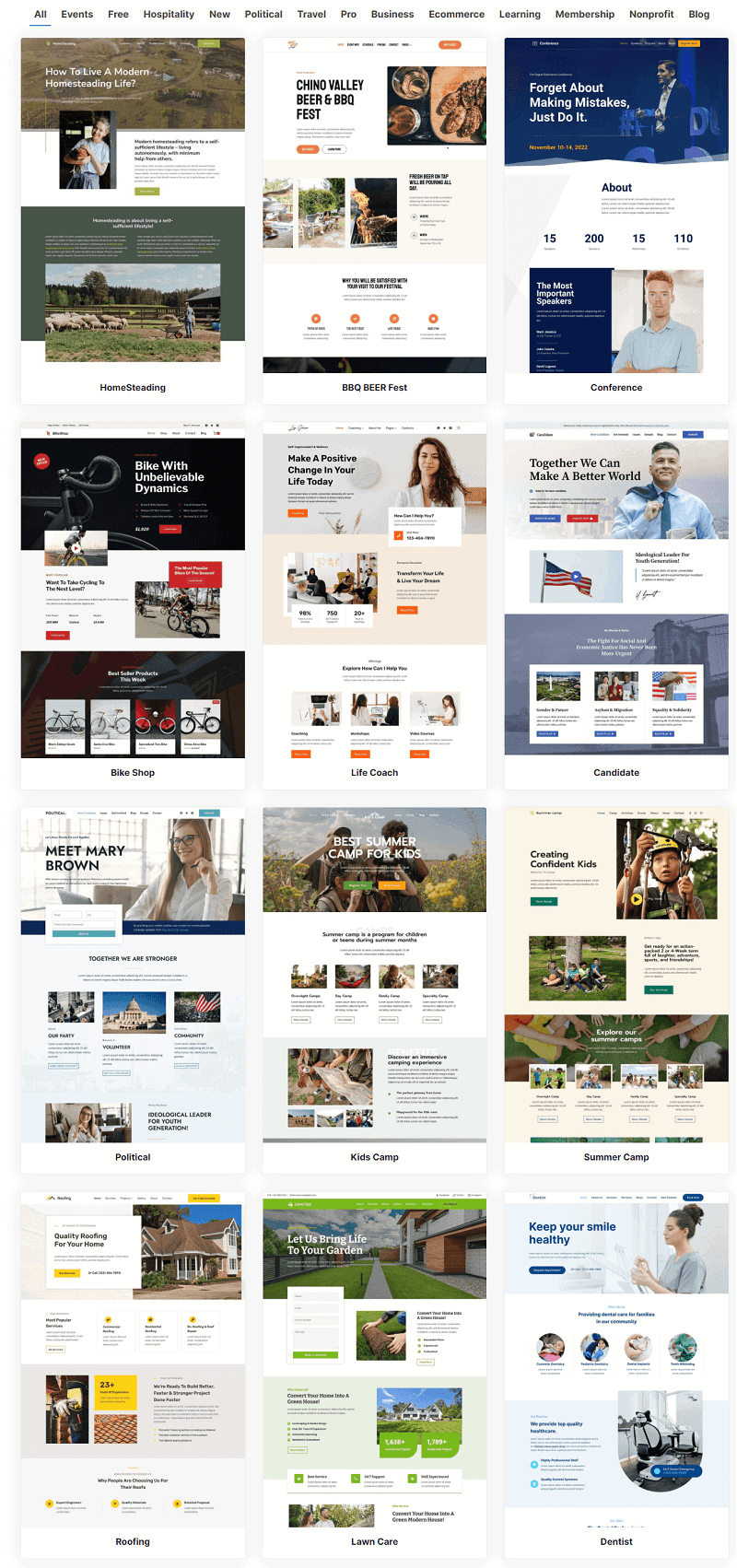 Kadence Theme Free VS Pro: 30-day Money Back Guarantee
If you have complaints or simply aren't satisfied with the pro version and think it is not worth your money, you will be returned the full price!
Kadence Theme PRO Pricing
If you are still wondering whether to choose the pro or the free version, it all depends on the amount of professionalism and customization you want from your theme. The pro version definitely has better features and more advantages over the basic version. However, the basic version can also get the job done and must not be completely dismissed.
Kadence PRO Theme Yearly $79
Use on unlimited sites
One year support and updates
30 day satisfaction guarantee.
Kadence Theme Premium Features
Header Addons
Hooked Elements
Woocommerce Addon
Ultimate Menu
Custom Fonts
Header/Footer Scripts
Compare Kadence Theme vs Kadence Theme Pro Addon
Credits: KadenceWP
| Features | Free | Pro |
| --- | --- | --- |
| Header Builder | ✔️ | ✔️ |
| Footer Builder | ✔️ | ✔️ |
| Global Colors | ✔️ | ✔️ |
| Sticky Header | ✔️ | ✔️ |
| Transparent Header | ✔️ | ✔️ |
| Woocommerce Header Cart | ✔️ | ✔️ |
| Woocommerce Product Layout Features | ✔️ | ✔️ |
| Woocommerce Product Archive Image Swap | ✔️ | ✔️ |
| Lightbox | ✔️ | ✔️ |
| Scroll to ID | ✔️ | ✔️ |
| Sticky Sidebar | ✔️ | ✔️ |
| Advanced Typography Settings | ✔️ | ✔️ |
| Custom Layouts per Post Type | ✔️ | ✔️ |
| Support for LMS plugins | ✔️ | ✔️ |
| Local Host Google Fonts | ✔️ | ✔️ |
| Woocommerce Sticky Add to Cart | ❌ | ✔️ |
| Woocommerce Ajax Add to Cart | ❌ | ✔️ |
| Woocommerce Side Cart Open on Add to Cart | ❌ | ✔️ |
| Custom Fonts | ❌ | ✔️ |
| Custom 404 Page | ❌ | ✔️ |
| Fixed Elements | ❌ | ✔️ |
| Conditional Elements | ❌ | ✔️ |
| Inline Content Elements | ❌ | ✔️ |
| Models | Free | Pro |
| Hooked Elements (Sections & Templates) | ❌ | ✔️ |
| Header Addons (20 Extra Elements) | ❌ | ✔️ |
| Ultimate Menu (Icons, Mega, Columns) | ❌ | ✔️ |
| Conditional Headers | ❌ | ✔️ |
| Woocommerce Addons | ❌ | ✔️ |
| Color Palette Switch (Dark Mode) | ❌ | ✔️ |
| Header/Footer Scripts | ❌ | ✔️ |
| Local Host Gravatar | ❌ | ✔️ |
| Infinite Scroll | ❌ | ✔️ |
| Archive Custom Settings | ❌ | ✔️ |
Which Is Better – Kadence Free or Premium Theme? : Conclusion
The main difference between Kadence Free and Kadence PRO is the number of features and options available. Kadence Free is a great choice for those just starting out with WordPress, as it offers everything you need to get started with creating a website. However, if you're looking for more advanced features and options, Kadence PRO is the way to go.
FAQs on Kadence Free vs Premium Theme
Is Kadence theme SEO Optimized?
There are a lot of factors to consider when choosing a WordPress theme, and SEO is definitely one of them, Kadence is Highly SEO Optimized, which makes it easy to optimize your site for the search engines. Kadence also has a responsive design, which is important for mobile users.
Is Kadence a Free theme or Paid?
Kadence is a popular WordPress theme that is available in both free and premium versions.
Will my website down if I Cancel my license key?
If you don't renew/cancel your license key, your website will continue to work, but you will no longer receive updates or support. We recommend renewing your license key to keep your website up-to-date and secure.
Does the Kadence theme work with PageBuilders?
Yes Kadence works with All types of wordpress page builders, even its 100% compatible with Gutenberg Block Editor. Can be used to create beautiful, responsive websites.
Can I use the Kadence theme on more than one domain?
You can create as many websites as you like, and even use your license for clients' sites where you are building, developing, and managing a website for someone else. Please note that this does not include any kind reselling.