Install Wordpress On Addon Domain To Siteground
Siteground is one of the popular web hosting service for WordPress, and it provides great speed and security for WP. So, because of its potential, you can get the speed and security of the wordpress website.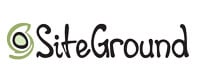 They offer huge number of beneficial features to satisfy user needs, which includes automatic updates, Latest PHP Version, FREE CDN, Free SSL, GIT version control, and one-click installation of huge softwares.
These features will help your site running without any problem all the time. The services of siteground come with great schemes of pricing Check siteground hosting sale
What is siteground addon domain wordpress in cPanel?
Addon domains are the role of Cpanel, simply add a website to siteground cpanel hosting [hosting multiple websites on your hosting account according to your hosting plan]. The Cpanel is software that permits a user to control multiple features of the website.
If user hosts only with the siteground website or any other provider who uses Cpanel, don't need to setup addon domain. Because their account itself allocate a primary domain and they can use that to set up and launch their website.
cPanel Addon Domain vs Parked Domain
Addon Domains
An Addon Domain is a domain name which points to its own folder within public_html and appears as a separate website from your primary domain.
This allows you to have two separate Web sites on your account. You can have a webhostingblackfriday.deals and then a siteground.com as an add-on domain. The siteground.com would be a completely separate Web site and visitors would not know that it is part of your webhostingblackfriday.deals account.
A parked domain cpanel is a domain name that points to your main Web site on your account
For example, if webhostingblackfriday.deals is your main Website, you can purchase the webhostingblackfriday.deals and assign it as a parked domain so that if a visitor were to type webhostingblackfriday.deals they would see the same Web site as if they had typed webhostingblackfriday.deals.
Addon domains ill exercise only when a user wants to control multiple websites on the same plan of hosting. In this article, we are going to see how to add another domain to siteground hosting. So, follow the below steps carefully.
Cpanel of Siteground
The user can use Cpanel to manage their databases, folders, files of their websites, domains, sub-domains and also they can create email accounts. The Siteground made Cpanel more accessible by customizing its skin and tools. And it uses many third-party tools for the users to control their account more.
Pros of Siteground
It is very important to know about pros of siteground. So, here we are going to see some advantages of Siteground.
Integrates with CloudFlare for better security and performance.
It will Automatically backup your data.
Customers can able choose server locations
It gives useful support materials to clients.
It has reliable security and customer service.
How To Add Domain To Hosting cPanel
How to add add another domain to your Siteground hosting
To create an addon domain. First, enter into your siteground dashboard. After that, select "My Accounts" from the dashboard.
On the left side, you can see the nameserver of your hosting account. If your domain is enrolled with another domain registrar, then you need to upgrade the name server of the domain to point to siteground.
Then, on the same page, click on addon domains to create another domain to your siteground account. Now, you have to enter all the information of your new domain.
New Domain name:
Type the new domain name which you want to add (excluding http://)
Sub-domain or FTP  username:
Leave this box as the default which Cpanel creates for you but you can edit it if you want.
Document Root: [Dont Edit this]
Leaving this box as the default. If my domain was "webhostingblackfriday.deals" then all the files which related with that website will be stored in "Public_html/webhostingblackfriday.deals" folder.
Password:
Now, type a password to secure your details and enter the same password one more time for the confirmation. Or You can also use Password Generator to create strong password.
Finally, click the "Add Domain" button.
That's all, you added your domain name into siteground. check fastest wordpress themes.
How to Point your Domain Nameserver to Siteground hosting?
Here, we are going to discuss Changing Name-server of domain to point to Siteground hosting. Play this steps only if you bought a domain from another domain registrar you should login to your management dashboard to do the process. After that, click on your domain name, choose name-server and then update the name server.
Usually, it takes 1-4 hours to point and work name server correctly. So, within that time you can install Wordpress on your domain name, but keep in mind that to ingress on your website dashboard, you have to wait till name server propagation to finish.
How to get Siteground hosting Nameservers?
You can find the Siteground Name servers inside the Welcome email from siteground.
Or
You can find it under Siteground hosting dashboard, Account Information Tab.
Note: if your domain is acquired from siteground, then you don't have to follow this procedure.
Benefits of add-on domain:
Here, we are going to see some benefits of having an addon domain.
In the same hosting account you can generate different domains and websites.
You can also save the money, with the help of this single hosting account when compared to several web hosting accounts.
With the addon domain, the user has same capability like disk space, bandwidth, etc.
The add-on domain has its own independent FTP manager, site statistics and storage bins which are automatically posted and can also upload different postings, pages, images and forums to your addon domain directory
You can also ingress your addon domain using various site addresses.
To obtain SEO benefits, various websites can be promoted from the single hosting account effortlessly, using full benefits of several sets of keywords.
These are the benefits of add-on domain. Check siteground install wordpress guide.
SiteGround Web Hosting Features:
24/7 technical support
30-day money-back guarantee
99.9% uptime guarantee
Free backup
Unlimited traffic, emails, DB's
Free setup and transfer
Cpanel and SSH access
Free CloudFlare CDN
These are the key features of Siteground hosting.
Addon Domain To Siteground 2020
In this article, we have discussed how to add add-on domain in siteground web hosting. Just read the article carefully to know about addon domain.  I hope we provide enough information about addon domain of siteground website if you need any additional information you can drop it in the below comment section.